Syrian regime takes control of Christian town, destroy rebel base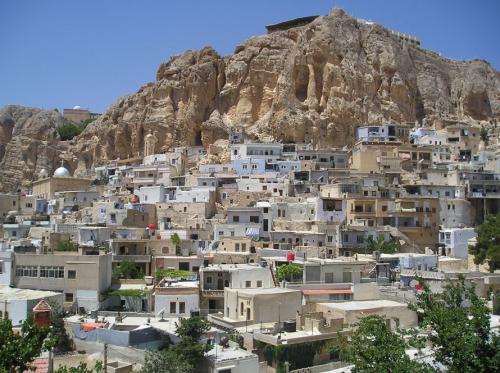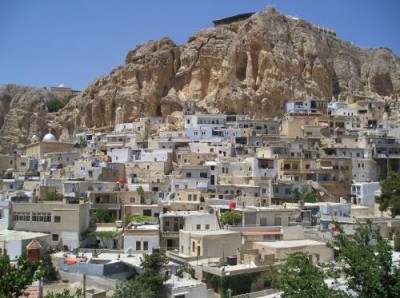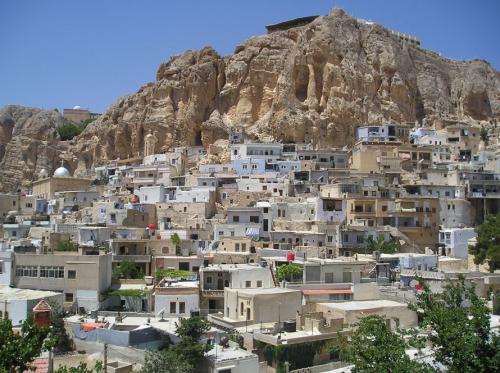 Syrian troops retook the ancient Christian town of Maaloula from rebels Monday, a day after President Bashar al-Assad said the three-year old civil war was turning in his favor.
The Al-Safir hotel, which rebels had been using as a base, was almost completely destroyed, with a facade that gave on to a cliff having collapsed.
Downhill from the hotel, the Mar Sarkis Greek Catholic monastery was also damaged, its walls pierced by mortar rounds, and icons and other religious objects strewn on the ground inside.
"The army has taken full control of Maaloula and restored security and stability. Terrorism has been defeated in Qalamun," a security official said, referring to the region in which Maaloula is located.
Residents who had not fled Maaloula in previous fighting were nowhere to be found.
"The village was taken quickly. This morning we took Al-Sarkha village" on a hill overlooking the town, "then we came towards Maaloula," a soldier said.
Maaloula's capture comes after a string of successes in the strategic Qalamun region, including the seizure of the former rebel bastion of Yabrud last month.
The regime has prioritized capturing the area to protect the highway linking Damascus to Homs that runs through the region, as well as to sever rebel supply lines across the border with Lebanon.
Lebanon's Shiite movement Hezbollah, which has sent thousands of fighters to support Assad's troops, has played a key role in helping the regime secure Qalamun.
Maaloula fell to rebel forces last December, but the Syrian Observatory for Human Rights said the regime and Hezbollah are now in "near-total control of the Qalamun area."
Observatory director Rami Abdel Rahman said: "Pockets of opposition fighters remain near the Lebanese border, in the hills and in areas near Rankus" which fell to regime control last week.
Abdel Rahman also said negotiations are underway to ensure Zabadani, a nearby town of which parts are under opposition control, is not bombarded by the army.
Picturesque Maaloula is considered an important symbol of the ancient Christian presence in Syria.
After the town was captured by rebels, 13 nuns were seized from the Mar Takla Greek Orthodox convent and held by Al-Qaeda-affiliated fighters until a prisoner swap with the regime in March.
Yahoo News