Hezbollah's television crew killed by opposition forces in Syria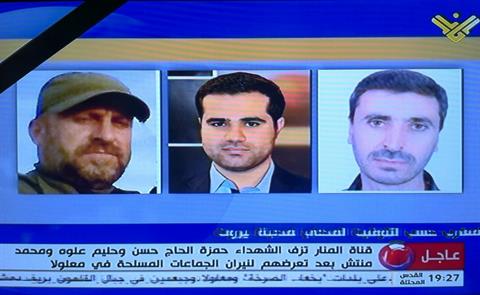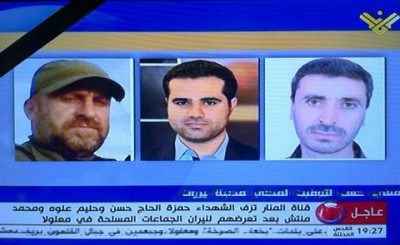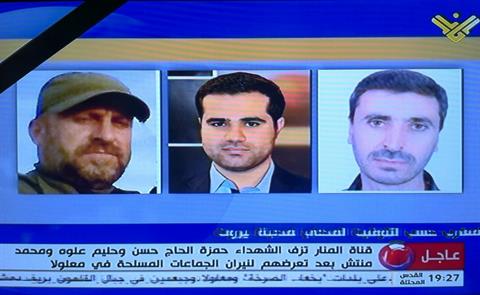 Hezbollah's Al-Manar television crew came under gunfire Monday during its coverage of the Syrian army's recapture of the Christian town of Maaloula from rebel hands, which resulted in the death of the reporter Hamza al-Hajj Hassan along with a cameraman and a technician.
Al-Manar said 27-year-old Hajj Hassan and his two colleagues — cameraman Mohammed Mantash and technician Halim Allaw — were killed when "armed groups" opened fire at their convoy in Maaloula.
Two other members of the crew were wounded in the attack, al-Manar added.
The TV network, which is owned by Hezbollah, noted that the cars of its team were clearly marked with press signs.
"With the bless of the martyrs' blood and the vigor of heroic fighters, we will sleep tonight at the al-Safir Hotel in Maaloula," Hajj Hassan wrote on his Facebook page hours before his death on Monday.
Al-Manar General Manager Ibrahim Farhat mourned the slain crew during a press conference, stressing that the TV network will continue its coverage of the conflict in Syria regardless of "the sacrifices."
Earlier on Monday, Syrian troops retook the ancient Christian town of Maalula from rebel hands.
Naharnet