Syrian regime accused of rape and torture in new U.N. report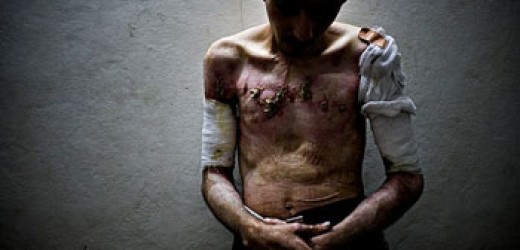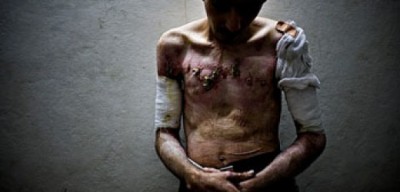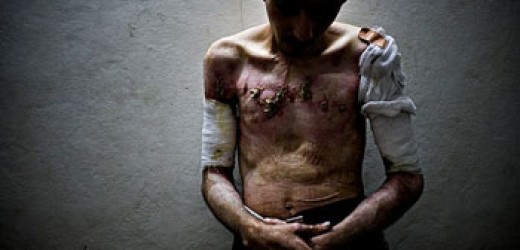 The U.N.'s human rights chief on Monday condemned the "routine" use of torture in Syrian detention facilities, as a new report said victims were raped, beaten and had their teeth and toenails pulled out.
Navi Pillay said torture was routinely used in government detention facilities as well as by some armed groups in Syria, where more than 150,000 people have been killed in a bloody civil war.
"In armed conflict, torture constitutes a war crime," said the U.N. rights commissioner.
"When it is used in a systematic or widespread manner, which is almost certainly the case in Syria, it also amounts to a crime against humanity."
The U.N. report, based on accounts by 38 survivors, detailed the systematic torture of men, women and children in the war-ravaged country.
Detainees arriving at government detention facilities were "routinely beaten and humiliated for several hours by guards in what has come to be known as the 'reception party'," it said.
A 30-year-old university student described how he was beaten, had his beard pulled out and his feet burned at an Air Force Intelligence facility where he was interrogated in 2012.
In another session, "they pulled out two of my toenails with a plier," he said.
And a 26-year-old woman gave an account of being beaten, raped and having her teeth pulled out.
"They called us prostitutes and spat in our faces," said the woman, whose family rejected her after learning she had been raped.
Nearly half Syria's population have been forced to flee their homes since peaceful anti-government protests that began in 2011 spiraled into a deadly conflict.
The U.N. report documented cases of people who died in detention "in circumstances which suggest that torture was the cause."
Investigators also found that several armed groups, including the Islamic State in Iraq and the Levant (ISIL) and the al-Nusra Front, had used torture against men, women and children.
Human rights activists and medical workers seen to be affiliated with other armed groups were particularly vulnerable.
One activist told Pillay's office he had been repeatedly arrested by ISIL last July and August.
"They beat me with electric cables, punched me on my face and hit my head with their rifle butts," he said.
The report also details "abhorrent" conditions in many government-run detention centers.
A 60-year-old man who spent three months in different detention centers, including one run by military intelligence, said 120 men were crammed into a 6×8-meter (20×26-foot) cell.
"We just slept on each other," he said, adding that his cellmates were tortured and returned to "with open wounds that remained untreated and became infected."
Pillay said torturers must be brought to justice and victims given treatment and fair compensation.
She also reiterated her call for Damascus to allow the U.N. and other international bodies to monitor conditions in detention centers.
"I urge the government and armed opposition groups in Syria to immediately halt the use of torture and ill-treatment, and to release all those who have been arbitrarily detained in conditions that clearly breach international human rights standards," she said.