Geagea says he will replace Hezbollah with Lebanese Army to defend Lebanon from Israel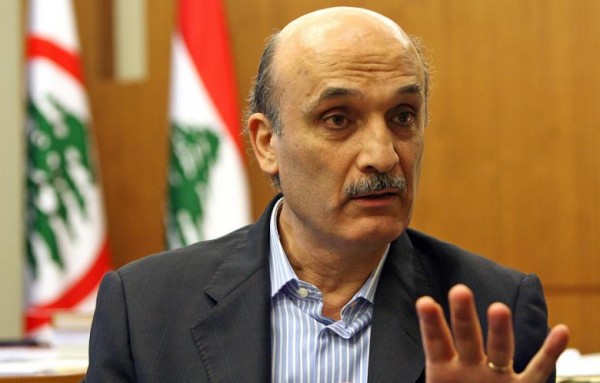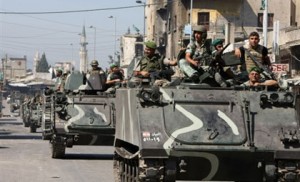 Lebanese Forces leader Samir Geagea said that he would preserve the Lebanese army's current combat doctrine which categorized Israel as an enemy, and promised to make the army the sole institution responsible for applying it.
Geagea said that Hezbollah should offer the army all "the tactics and experience that it gained through its combat with Israel."
"The army is capable of replacing Hezbollah, [because] the elite forces that include the Special Forces unit, the Strike Force, the Airborne Regiment and the Commandos can deploy and work as required by the specificity of the conflict with Israel," Geagea told As-Safir newspaper in remarks published Friday.
The LF leader also said that if he was elected president, he would cooperate with Hezbollah to build a real state.
"[I will suggest] partnership in building a real state that would be the only [party] responsible for defending all [the citizens], based on [making] the army's weapons the only recognized weapons."
Geagea also noted that he was aware that it would be difficult for him to win enough votes to become president, but voiced his optimism that he could gain the needed votes.
"I am very aware that [my journey to Baabda] is very difficult, but nothing is impossible in politics," he said.
He also said that besides the March 14 MPs votes, he would still need six other votes to become president.
"If the [parliamentary session was held based on the two-third quorum, it would be difficult for any candidate to win the required majority on the first round of voting. However, on the second round of voting, the winner needs half-plus-one majority [65 votes], and I think I have the chance to provide these votes," Geagea said.
"I have the support of 59 MPs, who belong to the March 14 coalition, and would still need 6 other votes. In principle, winning those [six] votes is not impossible," he added.
However, Geagea noted that running for president was as important as winning the race, adding that by announcing his candidacy, he restored the orderliness of the election.
"Through my candidacy, I wanted to restore the orderliness of the election and lay new traditions in approaching it, so that it would not remain captive in closed rooms, embassies, deals and secret codes."
Lebanon is set to elect a new head of state prior to the end of President Michel Suleiman's mandate, which expires on May 25, to avoid any presidential vacuum.
The constitution stipulates that between March 25 and May 15, the parliament can convene at any time to elect a new president.
If it has not done so by May 15, the parliament will be considered automatically in session for the following 10 days, in which a new president must be elected.
Now Lebanon