Israel to UN: take action against Hezbollah over admission of Shebaa attack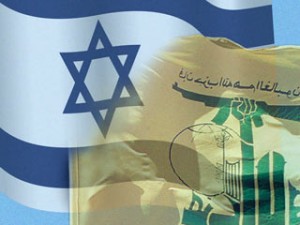 Israel has asked the United Nations to take action against Hezbollah after the party's secretary-general, Sayyed Hassan Nasrallah, said that his group was behind a blast that targeted Israeli troops last month.
Israel's U.N. Ambassador Ron Prosor said in a letter to U.N. Secretary General Ban Ki-moon and the Security Council that Nasrallah's admission is further evidence that Hezbollah continues to operate south of the Litani River in violation of Resolution 1701 that ended the 2006 war between the two sides.
"Yes, the explosion in the Shebaa Farms that Hezbollah has not claimed until now was the work of the resistance, which means the work of Hezbollah," Nasrallah told As Safir daily earlier this week.
The explosion on March 14 came around a month after Israeli warplanes carried out air strikes in the Lebanese-Syrian border area of Janta that were believed to have targeted its positions.
"This was not the reply, but this was part of the reply," Nasrallah said.
Tensions have been running high between Israel and Hezbollah for months, with the Jewish state warning it would carry out strikes to prevent the group from obtaining advanced weaponry.
Naharnet