Spain's parliament rejects Catalonia Independence bid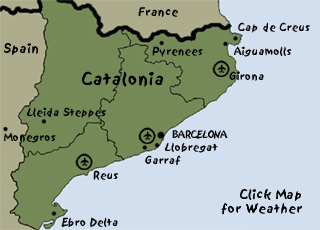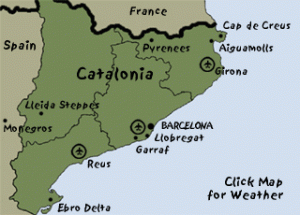 Spain's parliament on Tuesday overwhelmingly rejected a petition by the powerful northeastern Catalonia region to allow an independence referendum, a decision that is likely to increase the divide between both sides.
The request was voted down, 299-47, with one abstention, after nearly seven hours of debate.
Catalonia's pro-independence sentiment has exploded recently amid objections over how the region is treated by the central government. Many in the region located in the northeast of the Iberian Peninsula are convinced that independence would benefit them economically.
But the issue is politically fraught, with many lawmakers arguing that Catalonians alone cannot decide something that affects all of Spain. The referendum has stirred debate about whether Spain's 1978 Constitution should be reformed to devolve more power and to calm territorial unease.
Conservative Prime Minister Mariano Rajoy reiterated that it simply wasn't possible to grant permission for a vote, which he said was prohibited by the constitution.
"The door is wide open for those who are not happy with the way things are: start with reforming the constitution," Mr Rajoy said.
However, Catalonian lawmaker Joan Herrera argued that a "no" vote would only "increase the difference" between Catalonia and Spain because Catalonians were not being allowed to exercise what they see as their right to decide their future.
Catalonia, with a population of 7.5 million, represents roughly a fifth of Spain's GDP. Like other regions in Spain, it has its own language and substantial autonomy.
Catalonia regional President Artur Mas, who did not attend the session, insists the poll will be held regardless. It remains to be seen if he can, or whether Spain will prevent it from happening.
Mr Mas began pushing for the independence poll after he failed to clinch a better financial pact for Catalonia in 2012.
Telegraph