White House: Iranian Envoy 'Not Viable'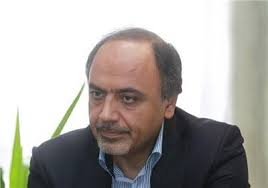 The White House said Tuesday that it told the government of Iran that its choice for United Nations envoy is "not viable" because of his alleged association with a group that held Americans hostage in Tehran for 444 days beginning in 1979.
White House opposition to the nomination of Iranian envoy Hamid Aboutalebi came a day after a key Democratic leader, Sen. Chuck Schumer of New York, supported a bill by Republican Sen. Ted Cruz of Texas to deny the envoy a visa to enter the U.S. The Senate measure later passed unanimously.
While opposing Mr. Aboutalebi's nomination, White House Press Secretary Jay Carney stopped short of saying whether the Obama administration would take steps to prevent the career envoy from obtaining a visa to the U.S. Mr. Carney also wouldn't say whether President Barack Obama would sign the Senate measure once it is passed by the House, which appeared certain.
Mr. Carney said Mr. Aboutalebi is a "potential" nominee to the post, not the formal nominee, but said the administration finds the prospect of his appointment "extremely troubling."
U.S. officials generally tread cautiously in opposing the admission of diplomats to the United Nations, which, though located in New York, functions as a global body.
However, the emergence of Mr. Aboutalebi as a U.N. ambassador has provoked a powerful U.S. reaction. The Iranian hostage crisis led to a three-decade freeze in relations between the U.S. and Iran, a state of enmity that began to thaw last year with the election of Hasan Rouhani as president and the start of talks over the country's nuclear program.
Mr. Aboutalebi, in press reports, has played down his role in a student group allegedly involved in the hostage taking. In Iran, a Foreign Ministry spokeswoman said Tuesday that Mr. Aboutalebi is qualified for the position and shouldn't be opposed, according to the semiofficial FARS news agency.
"In our viewpoint, the ambassador who has been introduced is qualified for the position and has had important diplomatic posts in European countries and Australia and has shown a good, effective and positive performance during his previous career and missions," the spokeswoman said, FARS reported.
Mr. Schumer said during a Senate discussion on Mr. Cruz's legislation that he was aware the measure could interfere with the international talks over Iran's nuclear program, which the West suspects has been aimed partly at the development of atomic weapons, a charge Iran denies.
"I'm fully aware that now is a sensitive time in our negotiations with Iran regarding the future of the nuclear program," he said Monday. "Nevertheless, it is exactly for this reason that Iran's leadership should not have unnecessarily escalated tensions with the United States."
Negotiators for Iran and world powers are meeting in Vienna this week in an effort to move from an interim agreement reached in November to a final deal this year.
WSJ