Yalla condoms: Lebanese entrepreneurs deliver pleasure and safe sex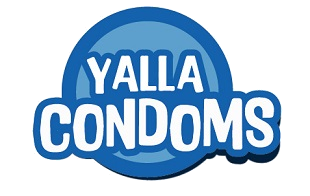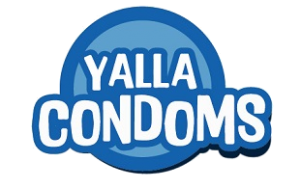 Robert Tabet and Zadi Hobeika are accidental condom salesmen. After griping about the culture of shame and secrecy surrounding condom sales in Lebanon, the duo decided to launch yallacondoms.com, a creative and confidential platform for promoting sexual health and education.
Tabet, a pharmacist, noticed that many of his customers seemed uncomfortable buying condoms. Eyes trained on the ground, Lebanese clients would furtively purchase prophylactics and intimate accouterments before scurrying out of the store, obviously hoping that the pharmacist wasn't passing judgment.
"There is a big need in the Lebanese market," Tabet said. "There is a big taboo, and there is a psychological barrier."
And while many pharmacists in Lebanon, particularly in Beirut, are dispassionate in their dealings with clients, others are not.
"Sometimes when you go to pharmacies, they aren't happy that you're buying condoms," Tabet said.
"There's this idea that if you're buying condoms, you're cheating on your wife," Tabet added. "And often lubricants are associated with gay sex."
Tabet said he had never seen a couple perusing the condom aisle together, discussing different products.
Hobeika, an entrepreneur who recently returned to Lebanon after a stint with Google, also noticed there was a need for an alternative condom-sales platform, where clients, particularly young people, could buy safe-sex products away from a critical eye.
And so their website, yallacondoms.com, was born.
Offering a wide variety of condoms, as well as pregnancy tests and lubricants, individuals and couples can study the products at their leisure and place their orders.
"When we get an order, we process it that day. We pass it to a delivery company, who delivers it usually the next day," Tabet said.
Packages are sent in discreet, unmarked boxes and can be delivered anywhere in Lebanon. Customers need only give a name (many use aliases, Hobeika and Tabet said), an address, an email address and a telephone number.
Since the site launched two weeks ago, Tabet and Hobeika have received some 30 orders from all over the country, including Tripoli and the Bekaa Valley.
Confidentiality is key to the operation. Only the client, Hobeika and Tabet know details of the order.
"We're putting a lot of time and effort into reassuring people," Hobeika said. The pair refused to share any details about the orders they have placed so far or even the aliases their clients have used.
"We want it to be a way of raising awareness," he added. "We want to have an impact on people and say, 'You don't need to be ashamed. You can buy condoms online and no one needs to know.'"
The website also has a live chat section where clients can ask for advice regarding sexual health.
"We got a question from someone who said 'I'm going to have sex but I don't know about safe sex, what condom should I use?'" Tabet recounted. "So I told him, 'This is for beginners, this is for the woman's pleasure, this is for the man's pleasure, and this is really advanced.'"
"We can offer guidance," he said. "We want to collaborate with NGOs in the future and play a social role."
Despite requests, Tabet and Hobeika say they will not sell erection pills, sex toys or the morning-after pill, citing legality issues. They do, however, intend to regularly stock new condom brands.
While the pair intended to have a soft launch, inviting their Facebook friends to view the site, the project took off almost immediately.
"We weren't planning for a quick start," Hobeika admitted.
Now they're already planning to expand to include express delivery, condom guides and more. "We have a lot of ambition," Hobeika said.
"The feedback has been really positive," he said. "We haven't gotten any shock reactions yet."
"And besides, it's kind of fun telling people I'm a condom salesman."
Al Bawaba