Palestine formally requests U.N. membership, following through on ultimatum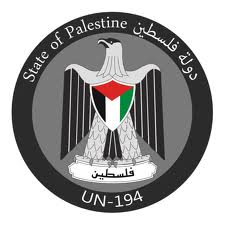 Palestinian foreign minister Riyad al-Malki said Wednesday he has delivered requests for membership of several U.N. agencies, as part of a move that shook a fragile Middle East peace process.
"I presented the letters signed by (Palestinian president Mahmoud) Abbas this morning to U.N. special envoy Robert Serry, as well as to the representatives of the Netherlands and Switzerland," said Malki.
The Palestinians have given Washington's top diplomat John Kerry until Tuesday to resolve a a dispute with Israel over the release of prisoners after he flew in to salvage crisis-hit peace talks.
"If we don't get an answer from John Kerry on the prisoners tonight, we'll begin to ask for membership in all UN agencies tomorrow (Tuesday)," independent Palestinian MP Mustafa Barghuti said.
Malki said the Palestinians had begun the "technical process" required to obtain membership of some 15 international conventions and covenants, including the Fourth Geneva Convention.
"This action does not detract from the importance of negotiations. We are still committed to these talks," he said.
Abbas said Tuesday he had begun steps to join several U.N. agencies and ratify international treaties, angering Israel and prompting U.S. Secretary of State John Kerry to cancel a trip to Ramallah on Wednesday.
The announcement was a blow to Kerry's frenetic efforts to resolve a dispute over Palestinian prisoners and find a way to extend the fragile peace talks beyond a looming April 29 deadline.