Lebanese athlete to run 12 marathons in 12 days for Autism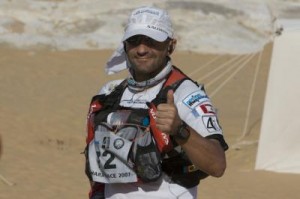 World-renowned Lebanese runner Ali Wehbi announced that he will run 12 marathons, one each day, from April 2 until April 13, on the occasion of World Autism Day.
Wehbi, who wishes to raise awareness about the condition, will cross several Lebanese regions escorted by the Lebanese Red Cross and Internal Security Forces, the National News Agency reported on Tuesday.
The tour will start at Zaitunay Bay in Beirut, on Tuesday at 11:00 a.m. and he will return to this starting point on April 13 at around 7:00 p.m.
He will be accompanied by 20 children from different schools on stages of the run.
Now Lebanon