Total Rejection: Arab League refuses to consider Israel a Jewish state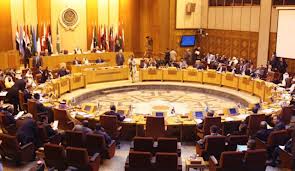 The Arab League was united after a two-day summit in Kuwait in siding with the Palestinians in refusing to recognize Israel as a Jewish state, a flashpoint issue threatening to derail U.S.-brokered peace talks.
Arab leaders announced their "total rejection of the call to consider Israel a Jewish state," in the final statement.
The Palestinians recognized Israel at the start of the peace process in the early 1990s.
But Israeli Prime Minister Benjamin Netanyahu now insists they acknowledge it as the national homeland of the Jewish people, in a move which would effectively torpedo the "right of return" for Palestinian refugees.
U.S. Secretary of State John Kerry is facing an uphill battle to keep the floundering peace talks on track beyond an April 29 deadline.
Palestinian President Mahmud Abbas, fresh from talks with U.S. President Barack Obama in Washington last week, told the summit that Palestinians "reject even discussing the issue."
Netanyahu has placed the recognition dispute at the forefront of the talks, describing Arab rejection of the Jewish state as the "root of the conflict".
For the Palestinians, the issue is intimately entwined with the fate of their refugees who were forced out of their homes or fled in 1948 when Israel became a state.
They see Netanyahu's demand as a way to sidestep a negotiated solution to the refugee question.