Alleged Hezbollah fighter arrested in Detroit area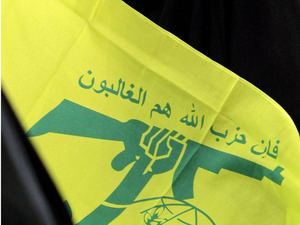 DETROIT, MI -US Federal agents say they arrested a Detroit-area man before he could fly to the Middle East to fight Syrian rebels.
Twenty-two-year-old Mohammad Hamdan is charged with breaking a law that prohibits support for terrorist organizations. The government says Hamdan planned to fight with Hezbollah, a Shiite Muslim group in Lebanon that the U.S. classifies as terrorist.
Hezbollah fighters have been aiding Syrian President Bashar Assad.
Hamdan was arrested Sunday at Detroit Metropolitan Airport. He told the FBI he was traveling for dental work, not war in Syria.
The Dearborn resident appeared in federal court Monday. He was returned to jail to await a March 24 court hearing. Defense attorney Art Weiss says Hamdan is "adamant that he didn't do anything wrong."
The FBI says an informant recorded conversations with Hamdan during which he said he was going to Lebanon to help Hezbollah, and that he intended to become an active member. On the recorded calls, Hamdan also allegedly said he'd been involved with Hezbollah before he immigrated to the U.S., and that he had received military training from the group.
If convicted Hamdan faces up to 15 years in prison and a $250,000 fine.
The FBI says Hezbollah terrorists attacks, among others, have included suicide truck bombings of the U.S. Embassy and U.S. Marine Barracks in Beirut in 1983; the U.S. Embassy annex in Beirut in 1984; and the 1985 hijacking of TWA flight 847, during which a U.S. Navy diver was killed. Elements of the group were also responsible, according to the U.S. government, for the kidnapping, detention and murder of Americans in Lebanon in the 1980s; and for providing explosives training to select Iraqi Shiite militants since 2004.
Washington Post