Iran seeks to allay Gulf Arab nuclear concerns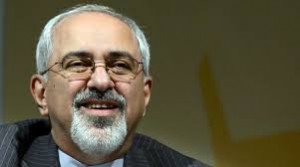 Muscat: Foreign Minister Mohammad Javad Zarif of Shiite Iran on Thursday sought to allay concerns among mainly Sunni Muslim Gulf Arab monarchies mistrustful of Tehran over its nuclear ambitions.
"Our message to the other countries of the Persian Gulf is a message of friendship, fraternity and cooperation," Zarif said in the Omani capital Muscat, where he is accompanying President Hassan Rouhani on a landmark visit.
The sultanate maintains strong links with Tehran, and has played an important intermediary role between Western countries and the Islamic republic.
Gulf Arab countries have expressed concern about the reliability of Iran's sole nuclear power plant at Bushehr and the risk of radioactive leaks in case of a major earthquake, as well as a possible military dimension to Iran's nuclear drive.
Iran insists that its atomic ambitions are peaceful, despite fears in Israel and the West that these mask a covert drive to acquire the bomb.
"Iran is ready for strong and fraternal relations with all the states of the region," said Zarif, who has embarked on a charm offensive towards the Gulf since Rouhani became Iran's president in August.
In December, he toured Kuwait, Oman, Qatar and the United Arab Emirates.
But Zarif has still not visited regional heavyweight Saudi Arabia or Bahrain, which accuses Tehran of fomenting opposition among its Shiite-majority population to Sunni rule.
Zarif has said he is ready to visit Riyadh, but the Saudis remain cool to the idea.
"The region does not need another war. We should coexist on the bases of religion, history and common interests," said Zarif.
Tehran's good relations with Muscat "could serve as a example for other countries", he added.
Relations between Shiite-majority Iran and Sunni-ruled Saudi Arabia have long been strained as both countries vie for regional dominance.
Tensions have been worsened by Tehran supporting Syria's President Bashar al-Assad, and Riyadh backing rebels trying to topple him.
Zee News