Hezbollah funding the defense of Al Qaeda linked leader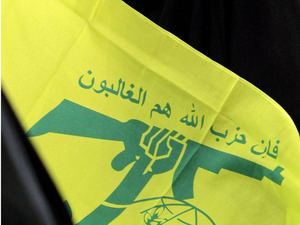 Hezbollah hired a lawyer to defend Jamal Daftardar, a senior commander in the Al-Qaeda-linked Abdullah Azzam Brigades,  Ash-Sharq al-Awsat newspaper reported on Thursday.
Hezbollah's action reportedly surprised the legal and judicial circles , especially since Daftardar was the main aide of former Abdullah Azzam Brigades leader Majed al-Majed.
Hezbollah paid high fees for the lawyer, according to a report by NOW.
Daftardar was detained during a raid in an eastern Lebanese village near the Syrian border on January 15.
"Secret police forces were able to detain the Abdullah Azzam Brigades leader Jamal Daftardar at dawn this morning after raiding his location in a village of the western Bekaa," a military statement said last january
His capture came a day after the Abdullah Azzam Brigades vowed to target Iran and Hezbollah following the death of its leader in Lebanon. The leader, Majid al-Majid, was arrested by the Lebanese army last December and authorities said he later died at a military hospital in Beirut from chronic illness.
Daftardar, a Lebanese citizen, who headed up Ziad al-Jarrah Battalion , a division of the Abdullah Azzam Brigades has been charged with recruiting dozens of men and transferring them to Syria, Iraq, Yemen and Afghanistan after training them to use weapons and make bombs.
The Abdullah Azzam Brigades claimed responsibility for a bombing on the Iranian embassy in November which killed at least 23 people and injured dozens.
In tweets at the time of the Iran embassy bombing, members of the Abdullah Azzam Brigades threatened more attacks in Lebanon unless Tehran and Hezbollah pulled their forces out of Syria.
The question on the mind of many Lebanese according to analysts , " why is Hezbollah funding the defense of an Qaeda linked leader who is supposed to be its enemy ?"