Jordan Summons Israeli Diplomat Over Border Killing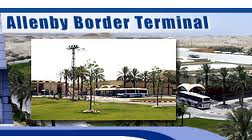 Jordan's Foreign Minister Nasser Judeh summoned the Israeli charge d'affaires after Israeli troops shot dead a Jordanian judge at the West Bank-Jordan land crossing, state-run Petra news agency reported.
The minister condemned the shooting at the Allenby Bridge Terminal and demanded that the Israeli government immediately investigate the case.
The Israeli military said the man was shot after trying to wrest a weapon from an Israeli soldier at the Allenby Bridge crossing. The official Palestinian news agency Wafa identified him as Raed Zeiter.
Bloomberg/ Business Week