No to Israel as Jewish state, says Arab League chief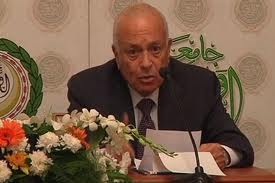 Arab League chief Nabil Elaraby has urged Arab countries to take a "firm stand" against Israel's demand that the Palestinians recognize it as a Jewish state, calling it a deviation from an agreed-upon framework for peace talks.
Elaraby delivered his remarks Sunday at an Arab Foreign Ministers meeting in Cairo. Last week, Palestinian leader Mahmoud Abbas said publicly he will never recognize Israel as a Jewish state.
The Palestinians fear the demand is an attempt to restrict possible return options for Palestinian refugees and the rights of Israel's large Arab minority.
Israel says the recognition would signal the Palestinians are serious about peace.
Elaraby described the demand an Israeli attempt to foil the talks, calling for a reevaluation of the negotiation track.
Greenwich Time