Bulgaria recovers DNA evidence of bus bomber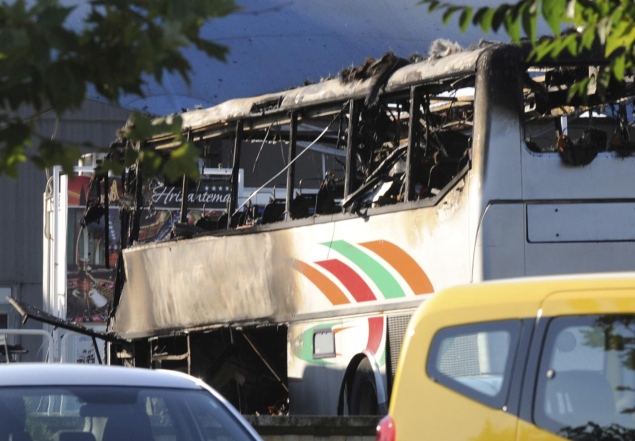 Bulgarian Police have recovered DNA evidence of one of the perpetrators of the 2012 Burgas bus bombing at a hotel in Bulgaria's Black Sea resort of Nesebar.
The DNA belongs to Lebanese-born Canadian Hassan El Hajj Hassan, who was in charge of the logistics of the terror attack, according to reports of Presa daily.
Hassan was found to have arrived in Bulgaria on June 28, 2012.
He was the one who remotely detonated the bomb in the backpack of the suicide bomber on July 18, 2012.The explosive contained three kilograms of TNT (trotyl) equivalent. The backpack also contained two small gas cylinders.
Hassan spent around a week at a hotel in Bulgaria's Black Sea resort of Nesebar. He was alone during the stay and claimed he was a tourist.
He wore different caps all the time. Two of them, with emblems of US baseball teams, were found at his hotel room in Nesebar by the police.
The two baseball caps were sent for analysis and the researchers managed to isolate DNA.
Traces of the accomplice of the suicide bomber were also found on the towel he had to go sunbathing. He is believed to have forgotten the items in his haste to leave the hotel as soon as possible.
On July 18, 2012, a bomb exploded on a bus with Israeli tourists, who had just arrived at Burgas' Sarafovo Airport to spend their holidays in Bulgarian Black Sea resorts.
The deadly terror attack killed seven, including five Israeli tourists, the alleged suicide bomber and the Bulgarian bus driver, and left 35 wounded.
Israel and Bulgaria have already accused the Lebanese Shiite movement Hezbollah of being behind the attack at Burgas airport on the Black Sea.
Novinite