Israeli President takes questions from Arab world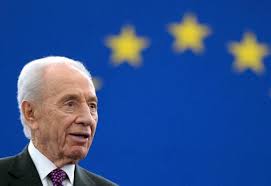 Israeli President Shimon Peres reached out to Arab and Muslim countries Thursday, holding an Internet session with people from North Africa and the Middle East.
The session was held a day after Israel announced it had intercepted a freighter carrying Iranian rockets to Gaza, the Jerusalem Post reported. So many people got involved that at one point the website crashed, overwhelmed by the traffic !
Peres, responding to questions, discussed both the seizure of the cargo vessel and the peace process with the Palestinians. He emphasized that no one was killed or injured in Israel's action against the ship.
The president, responding to a question from Iran, said he does not understand why the Iranian government apparently wants to destroy Israel when the two countries do not have a common border.
UPI