Al-Akhbar editor accused of attacking president's dignity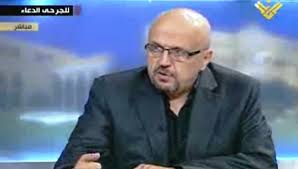 Lebanon's Information Minister Ramzi Jreij said that the article critical of President Michel Suleiman written by Al-Akhbar editor-in-chief Ibrahim al-Amin represents contempt against the presidency.
"The article does not contain political criticism, but rather an attack on the president's dignity," Jreij told LBC on Tuesday about the pro-Hezbollah and Syrian regime daily .
On Monday, Justice Minister Ashraf Rifi took action against Amin for writing a column that criticized President Michel Suleiman earlier that day.
The justice minister—who is a leading critic of the Shiite party—referred the article, entitled "Lebanon without a president," to the Appellate Prosecution to take the necessary measures against its writer, who is accused of libel, and the daily which published it.
A day later, Hezbollah condemned the Lebanese state for allowing judicial action against Amin.
Hezbollah condemns action against its ally
As was widely expected the iranian backed Hezbollah militant group condemned the Lebanese state Tuesday for allowing judicial action against its ally the Al-Akhbar editor-in-chief
"The formal powers in Lebanon act, from time to time, in a deceitful, arbitrary and oppressive manner that contradicts the simplest civil rights to criticism, and freedom of opinion and expression," the party's media relations department said in a statement on Tuesday .
"The referral of Ibrahim al-Amin's article to the Appellate Prosecution gives a clear picture of the poor performance of officials, and their vexation and disrespect of civil liberties."The statement added
The statement also condemned "strongly, this hasty procedure", called for the action to be cancelled and expressed the party's "solidarity … with Ibrahim al-Amin in his right to express his opinion."