Israel:Hezbollah suspected of being behind rocket attack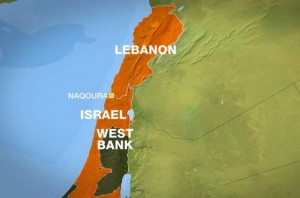 The rocket attack on an Israeli post over the weekend is widely believed to be retaliation for airstrikes on a Hezbollah target near the Lebanese-Syrian border, according to a Sunday report by the Lebanese Daily Star newspaper.
The report quoted the the Israeli daily Yediot Ahronot as saying that the attack occurred Friday night, but wasn't discovered until Saturday morning.
"Two rockets exploded near an IDF outpost on Mount Hermon. It was discovered Saturday morning. No damage or injuries were caused," the Yediot Ahronot newspaper said.
"At first it was thought the rockets were 'spillover' from the internal Syrian conflict, but later the possibility that the rockets were fired by Hezbollah in response to Israel's alleged airstrike on its munitions last week was raised."
Multiple military and security sources, who refused to speak on the record due to the sensitivity of the situation, told The Daily Star that the rocket attack was most likely staged by Hezbollah in retaliation for last week's airstrikes.
Israeli planes bombed an area controlled by Hezbollah on Lebanon's eastern border on Feb. 24, apparently targeting a "qualitative" weapons shipment to the party, a security source told The Daily Star last week.
The source said Israeli planes launched four rockets on the Janta area in the mountains separating the Lebanese village of Nabi Sheet from the Syrian border.
Fearing a retaliation, the Israeli army command consequently raised its alert level, with Yediot Ahronot reporting, "Troops on the Golan Heights were also instructed to raise the level of alert out of concern retaliatory strikes will come from the Syrian side of the border."
The rising tensions also led the Israeli military to change the type of vehicles used by troops patrolling the border, according to the Israeli newspaper, and Israeli soldiers securing the border were given armor-protected Humvees instead of the light defenders usually used.
The newspaper said the alert level was also extended to Israeli embassies around the world.