G-7 powers suspend work on Sochi economic summit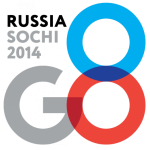 Ahead of a planned summit of industrialized nations — scheduled to take place in Russia — seven world powers Sunday denounced Russia's hostile takeover of Crimea and said they are suspending preparations for the Sochi talks.
In a joint statement, the leaders of Canada, France, Germany, Italy, Japan, the United Kingdom and the United States — the members of the "G-8" summit, sans Russia — condemned "the Russian Federation's clear violation of the sovereignty and territorial integrity of Ukraine."
"We have decided for the time being to suspend our participation in activities associated with the preparation of the scheduled G-8 Summit in Sochi in June, until the environment comes back where the G-8 is able to have meaningful discussion," the statement said.
The world powers called on Russia to "address any ongoing security or human rights concerns" that it has with Ukraine and pressed "all parties concerned to behave with the greatest extent of self-restraint and responsibility, and to decrease the tensions."
European leaders on Sunday called for calm in the midst of international outrage over Russia's incursion into Crimea as Secretary of State John Kerry announced he will travel to Ukraine on Tuesday to meet with both legislators and civilians.
Kerry on Sunday called Russia's takeover of Crimea — which is shaping into the worst East-West crisis since the Cold War
NBC