Israel holds Lebanon responsible for any Hezbollah attack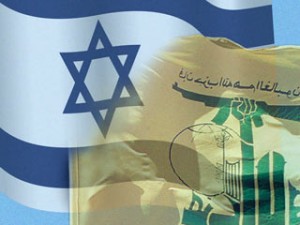 Israel warned Lebanon on Friday to prevent threatened Hezbollah retaliation for an alleged Israeli air strike on a site used by the guerrillas on the Syrian border.
Israel has neither confirmed nor denied carrying out Monday's strike, in keeping with its silence on at least three such attacks over the past year targeting suspected Hezbollah-bound convoys of advanced weapons from civil war-torn Syria.
In an unusually forthright public statement about the incident, Hezbollah said on Wednesday it would "choose the time and place and the proper way to respond" against Israel, with which it fought a war in south Lebanon in 2006.
Israel has frequently promised to target Lebanon at large in any new conflict, noting that Hezbollah, an Iranian-backed Shi'ite Muslim militia, had politicians in the Beirut government.
"It is self-evident that we see Lebanon as responsible for any attack on Israel from the territory of Lebanon," Israeli Strategic Affairs Minister Yuval Steinitz said on Friday.
"It is the duty of the Lebanese government to prevent any terrorist attack – whether a terrorist or missile attack, or any other kind – on the State of Israel," he told Israel Radio.
Israel is technically at war with Lebanon and Syria.
Israeli analysts have been mostly dismissive of Hezbollah's threat this week, arguing that its fighters were too busy helping Syrian President Bashar al-Assad battle a three-year-old rebellion to open up a new front with Israel.
Reuters