Hezbollah faces swelling battle in Syria's Qalamoun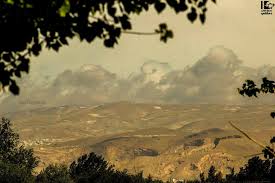 As Syria's civil war lurches toward its fourth year, Hezbollah and Iraqi Shiite irregulars it trained to fight the Americans are engaged in a swelling battle in the Qalamoun mountains on Lebanon's eastern border against Sunni rebels seeking to topple the Damascus regime.
Hezbollah has a special interest in winning this fight because right now it's centered on the Syrian town of Yabroud, the launchpad for a wave of morale-sapping jihadist suicide bombings in the Shiite group's strongholds in Beirut and the Bekaa Valley in northeast Lebanon.
The Iranian-backed Party of God, the most powerful military and political force in Lebanon, has come under intense pressure by its political rivals to end its military support for the beleaguered regime of Syrian President Bashar Assad.
It has flatly refused to disengage, despite mounting casualties. The Israeli military estimated Hezbollah's combat losses in Syria at 300 killed and more than 1,000 wounded, most of them since May 2013.
Last week Lebanese media reported that 27 Hezbollah fighters were killed in a rebel ambush near the Lebanese border.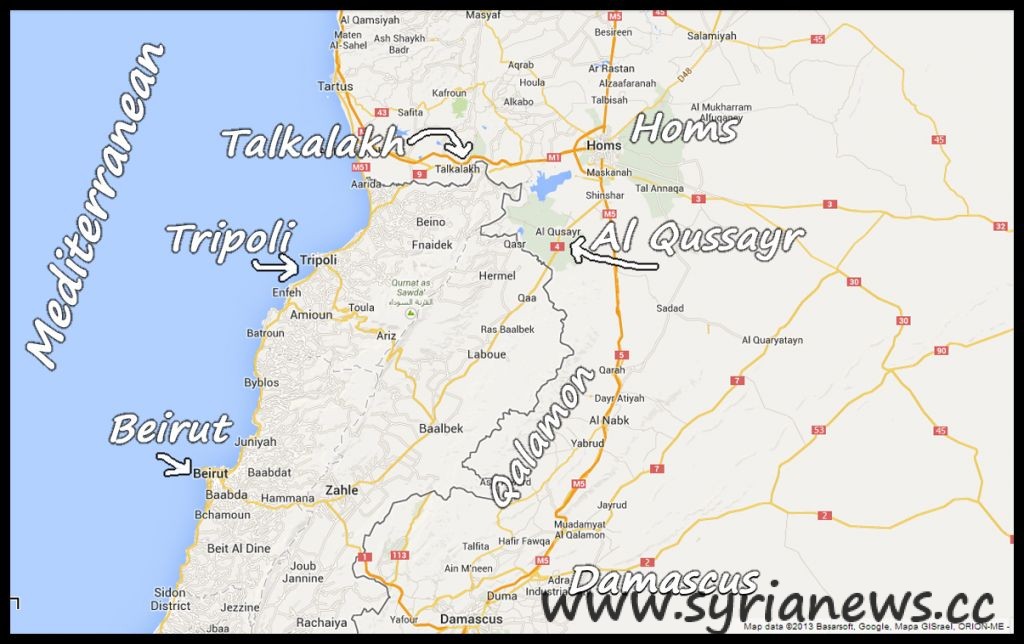 Hezbollah refuses to disclose its casualties. But Lebanese security sources say they exceed the estimated 500 men killed the movement suffered in its 34-day war with Israel in the summer of 2006.
As Hezbollah has had to tighten security around its stronghold in south Beirut, a district known as the Dahiyeh, after a string of suicide operations and car bombs by Sunni jihadists who are fighting on the rebel side in Syria, its Shiite supporters have come under unprecedented attack on their doorsteps. Dozens have been killed and hundreds wounded.
The party is also facing growing discontent among its own people about the mounting casualty lists, not from fighting the traditional enemy, Israel, but other Arabs.
"Hezbollah and the Syrian military are rushing to launch a battle in Yabroud to mitigate the dangers of suicide bombers and explosives-rigged cars coming to Lebanon as discontent grows among party supporters," observed political columnist Antoine Ghattas Saab in Beirut's English language newspaper The Daily Star.
Saab noted that Hezbollah is preparing for "heavier involvement in the war next door by using new combat techniques and recruiting new fighters."
That, in turn, is likely to trigger a greater effort by the Sunni jihadists of the Abdullah Aziz Brigades, a Lebanon-based group named after Osama bin Laden's Palestinian mentor during the 1979-89 Afghanistan war against the Soviets, and the al-Nusra Front in Lebanon, the leading al-Qaida-linked group in Syria, to intensify their attacks on the Dahiyeh and other Hezbollah strongholds like the Bekaa Valley in the northeast.
Saab indicated that Hezbollah is currently making plans for new operations in the Qalamoun region, which commands key highways between Damascus and the heartland of Assad's supporters, the minority Alawite sect, in northwestern Syria.
Taking the rugged Qalamoun would also cut off a major artery for the rebels, who have held the region for much of the three-year-old war. It provides a strategic supply route to their forces in Syria from Sunni supporters in Lebanon.
Saab and other Lebanese sources said that Hezbollah commanders met Syrian leaders in Damascus "to prepare for a military campaign to occupy Yabroud, with the participation of Iraq cells."
In a new twist, Hezbollah is also reported to be using Iranian-supplied unmanned aerial vehicles to maintain surveillance on rebels forces in the Qalamoun range, and indeed inside Lebanon itself in a bid to detect car bombs.
Hezbollah's deputy secretary-general, Naim Qassem, claimed last week that most of the jihadist car bombs in recent weeks originate from rebel-held Yabroud and enter Lebanon through the Sunni-held border town of Arsal.
Israel's military believes that Hezbollah has as many as 200 Iranian-made drones.
Both sides have been skirmishing in the Qalamoun highlands that run along the Lebanese border, and Sunni areas in northeast Lebanon have come under rocket fire from Syrian territory.
Syrian warplanes have carried out several airstrikes on Yabroud and artillery shelling has intensified, which usually signals a major ground offensive can be expected.
An intensification of the Qalamoun fighting will further destabilize Lebanon, where sectarian rivalry is already seething.
"A defeat for the rebels in Yabroud could potentially encourage further retaliatory attacks inside Lebanon, both in the Bekaa and Beirut," warned security analyst Charles Lister, Visiting Fellow at the Brookings Doha Center in Qatar.
UPI