2 UNIFIL peacekeepers killed, 3 injured in car accident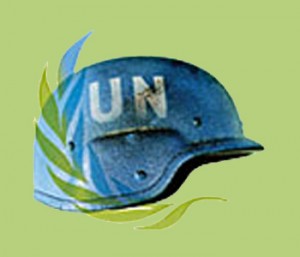 Two UN peacekeepers died and three were injured in a car accident in southern Lebanon on Sunday, the United Nations Interim Force in Lebanon said.
"Two UNIFIL peacekeepers have lost their lives and three others were severely injured in a road traffic accident when a UNIFIL vehicle overturned on routine patrol early this morning," the force's spokesman Andrea Tenenti said.
The multinational force could not immediately reveal the victims' nationalities.
The accident took place on the southern Lebanese side of the border with Israel, in the area of Ghajar village, said Tenenti, adding that the injured are undergoing treatment in Beirut.
AFP