Syrian court sentenced 2 over false testimony in Hariri case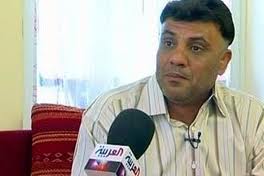 A Syrian court has sentenced two Syrian men to prison for providing "false testimony" implicating Damascus in the assassination of former Lebanese prime minister Rafik Hariri, Syrian newspaper Al-Watan which is close to the government said on Thursday.
The daily said a court on Wednesday sentenced Murad Akram to 10 years in prison, including five years with hard labor, and Zuhair Mohamed Siddiq to 20 years in prison with 10 years of hard labor.
Siddiq was sentenced in absentia, but Akram has been in custody in Syria since May 2011, when he was transferred from Lebanon after serving out a prison term for drug trafficking here.
Their testimony implicated the four highest-ranking Lebanese officers in Hariri's assassination , accusing them of collaborating with Syria to kill him.
The four Generals, Jamil Sayyed, Ali al-Hajj, Raymond Azar and Mustafa Hamdan, spent 4 years in a Lebanese prison before being released for lack of evidence.
Both men later recanted their testimony, and the Special Tribunal for Lebanon that is tasked with investigating Hariri's death ultimately implicated 5 Hezbollah members in the assassination.
Hariri was killed in a powerful suicide bomb attack on February 2005 in downtown Beirut.
The STL began hearing the case against the five Hezbollah suspects earlier this year, but the men are being tried in absentia as the party has refused to turn them over.