Peace talks: Syria's govt delegation arrived in Geneva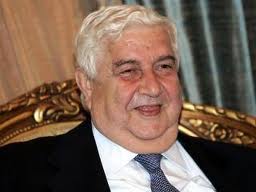 Syria's government delegation arrived in Geneva on Sunday for a fresh round of peace talks with opposition representatives, state television said.
"The Syrian Arab Republic's delegation, headed by (Foreign) Minister Walid Muallem, has arrived in Geneva to take part in a second round" of the talks starting on Monday, it said.
The fresh round of a process dubbed Geneva 2 comes 10 days after previous talks ended with no concrete agreement on Syria's raging war, which in nearly three years has killed more than 136,000 people.
Muallem is set to meet UN-Arab League envoy Lakhdar Brahimi at 7:00 pm (1800 GMT) in Geneva, a source close to the regime delegation told AFP.
But the two warring sides appear far from reaching any compromise.
While the regime insists the talks focus on fighting "terrorism" — its term for the revolt — the opposition demands the priority in Geneva be agreement on a transition that excludes President Bashar al-Assad
AFP