US official: Iran is not open for business yet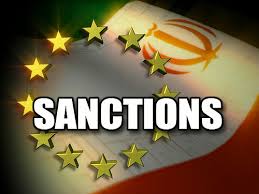 A visit to Iran by a French business delegation has prompted a call by U.S. Secretary of State John Kerry to his French counterpart, Laurent Fabius, to express concern, a State Department official told Congress.
The French delegation of more than 100 businesspeople met with top Iranian trade officials today to explore opportunities following the relaxation of some international sanctions on Iran. The delegation includes companies from the energy, automotive, transportation, telecommunications, banking and cosmetics industries, the state-run Iranian Students News Agency reported.
In testimony to the Senate Foreign Relations Committee, Wendy Sherman, under secretary of State for political affairs, said that the message conveyed by Kerry and other U.S. officials is that such trade visits are "not helpful."
"Tehran is not open for business because our sanctions relief is quite temporary, quite limited and quite targeted," she said.
The U.S. and its negotiating partners reached an interim accord with Iran in November providing some sanctions relief in return for Iran curtailing its nuclear program during a six-month period for negotiating a final deal. The accord states it can be extended for an additional six months if necessary to reach a deal under which Iran would give up any nuclear-weapons capability and international sanctions would end.
Zarif's Stance
Iran's Foreign Minister Mohammad Javad Zarif said today that a final agreement on the country's nuclear program must include the complete removal of all sanctions.
"A part of the final agreement, which is impossible to ignore, is the removal of all the sanctions," Zarif said at a joint news conference in Tehran with Sweden's Foreign Minister Carl Bildt. There will be no agreement unless that happens, Zarif said.
At the same time, Senator Robert Menendez, chairman of the Senate committee, said at the hearing today that a final agreement must go well beyond the curbs in the interim accord.
"A final agreement that mothballs Iran's infrastructure or fundamentally preserves their ability to easily break out is not a final agreement that I can support," said Menendez, a New Jersey Democrat who has been a leading sponsor of sanctions legislation.
Even as the interim accord has sparked business interest from various countries, the U.S. has cautioned companies that major sanctions remain intact and are being aggressively enforced.
Getting in Line
"We tell them what are the limits of what they can do, that we will in fact go after them, we will sanction them," Sherman said today. "It doesn't matter whether the countries are friend or foe, if they evade our sanctions, we will sanction them."
"Most of these delegations appear to be going to get themselves in line for the day when, in fact, a comprehensive agreement is reached, if it is reached," she said. "And we have told them all they are putting their reputations, themselves and their business enterprises at risk if they jump the gun."
The visits by business delegations may nonetheless have a desirable side effect by raising expectations in Iran on normalizing trade relations if nuclear negotiations succeed, she said.
"If they do go, it puts pressure, perversely, on the Rouhani administration" to reach a nuclear accord with world powers, she said.
Petrochemicals, Gold
When the interim accord entered into force last month, the U.S. temporarily suspended secondary sanctions against transactions involving the export of petrochemical products from Iran, certain trade in gold and other precious metals to or from Iran, and the provision of goods and services to Iran's automotive sector. The U.S. also eased restrictions on commercial airline maintenance.
Under the relief, the relevant transaction must be initiated and completed entirely during the period of the interim accord, according to David Cohen, Treasury under secretary for terrorism and financial intelligence.
"We know that some companies are talking to the Iranians," Cohen told the Senate committee. "While there is nothing necessarily sanctionable about just talking, if those conversations turn into deals that exceed the narrow bounds of the relief" under the interim accord, and "involve sanctionable activity, we will not hesitate to respond."
Bloomberg