Hezbollah MP blames terrorists for Hermel bombing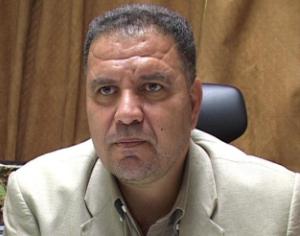 Hezbollah MP Ali Fayyad said terrorist groups are responsible for the Hermel bomb and not any particular sect stressing that threat to Sunnis by takfiri groups could surpass that posed to the Shiites.
"The responsibility for this criminal act is not borne by a certain sect , rather it is the responsibility of the terrorist groups which commit these killings," Fayyad said during the funeral ceremony of a slain party member on Sunday.
Fayyad also warned that the "Takfiri threat to Sunnis could surpass that posed to the Shiites."
"Contrary to the teachings of our religion, we now behold a Takfiri act of terrorism targeting a gas station that sponsors innocent orphans," stated the MP.
"The criminality of the Takfiris speaks for itself – there is no point in Hezbollah attempting to analyze those actions…Those that are blocking an army crackdown on the Takfiris are accomplices to their crimes."
The Shiites refer to Sunnis as Takfiris and similarly the Sunnis refer to Shiites as takfiris.
The Nusra Front in Lebanon claimed on Sunday responsibility for a deadly suicide car bombing in the northeastern town of Hermel a Hezbollah's stronghold near the Syrian border. Four people were reportedly killed and dozens injured
It said it was to punish Hezbollah for fighting alongside forces of Syrian President Bashar Assad.
It is the third bombing that the Nusra Front in Lebanon claimed responsibility for in the country.