Al-Manar reporter dies from wounds of Beirut bombing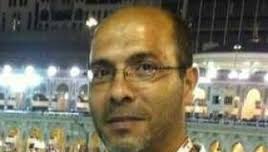 Abbas Karnib, an Al-Manar reporter died Monday from wounds suffered in the bombing that targeted Haret al-Hreik neighborhood of Hezbollah's stronghold of Dhahieh last Thursday. His death raises the death toll from the bomb attack to 5.
"After being seriously injured in the explosion, Abbas Karnib was transported to Bahman Hospital where he underwent a surgical operation on his head. However, he remained in a serious condition until he passed away this morning," Hezbollah's Al-Manar reported on Monday.
Karnib worked for Al-Manar for more than 20 years and took on a variety of posts including the head of the station's broadcasting department.
Karnib was married with four children, the station said, adding that he had been a former captive in Israeli prisons.
His funeral will be held Tuesday at 9:30 a.m. in Khaldeh, south of Beirut. Karnib will be laid to rest at 1:30 in the southern town of Hadatha.
The Al-Qaeda-affiliated Islamic State of Iraq and the Levant (ISIL) on Saturday claimed credit for the deadly bombing that rocked the southern Beirut suburb of Dhahieh and left over 70 wounded
ISIL said in a statement posted online that it had penetrated the "security system of the Party of Satan (Hezbollah or party of God )… and crush its strongholds… in a first small payment from the heavy account that is awaiting those wicked criminals".
It was the latest strike against the powerful party, whose fighters are aiding Syrian President Bashar al-Assad in a civil war that pits him largely against Sunni Muslims, including ISIL.