Key Syrian opposition bloc to reject peace talks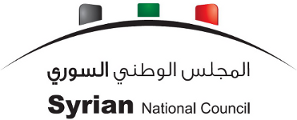 An influential bloc within the Western-backed Syrian National Coalition (SNC) is expected to vote on Saturday against participating in talks aimed at ending the nearly three-year conflict, members said.
The Syrian National Council has opposed attending the January 22 negotiations because it says world powers have not done enough to force President Bashar al-Assad to cede power.
Assad's forces have been gaining ground against the moderate rebel fighters backed by the opposition in recent months and he currently faces little pressure to make concessions.
The council is part of a broader opposition coalition which is due to make its final decision on whether to attend the Geneva 2 talks on Monday.
A vote by the council to stay away would put further pressure on the fractious coalition, which has said it is ready to attend Geneva 2 in principle, but would not necessarily force its hand.
Syria was plunged into civil war after an uprising against Assad erupted in March 2011 and descended into armed insurgency after the army cracked down on protests.
More than 100,000 people have been killed, more than 2 million refugees have fled abroad and another 6.5 million are displaced inside Syria.
The coalition wants the talks in Switzerland to create a transitional authority for Syria in which Assad plays no role, but his government says it will not surrender power and that the president will remain in control.
The opposition group has also called on authorities to release women and children from Syrian jails and for humanitarian corridors into besieged rebel towns, pleas which the council says have been ignored.
"Nothing has changed since we decided against the talks about a month ago except the situation on the ground has become even more complex and the international community has done nothing to ease the humanitarian crisis," said council member Abdulrahman Alhaj.
Moderate rebel fighters have been losing ground to Assad's forces at the same time as facing increasing pressure from radical groups linked to al Qaeda and a newly formed Islamic Front, which is also fighting Assad.
The president, who a year ago was battling rebels for control of the capital, has regained territory around Damascus and central Syria, backed by Shi'ite Iraqi fighters, Lebanese Hezbollah guerrillas and Iranian military commanders.
"How can the international community expect to influence Assad in political negotiations if it can't even get him to lift blockades?" Alhaj said, referring to large areas which remain under siege with no access to humanitarian agencies.
The talks are scheduled in less than three weeks in Switzerland, but details such as who will attend remain foggy.
Twenty-eight of 43 members of the council's decision-making body met on Friday and reaffirmed a decision against the talks that was made about a month ago. A formal vote was expected later on Saturday.
The council is seen as an influential voice in the coalition but Saturday's vote may turn out to have little effect on the coalition's final decision. In November members of the coalition who were also members of the council voted in support of Geneva 2, even though the council was against it.
Reuters