Top al Qaeda-linked suspect dies in Lebanese custody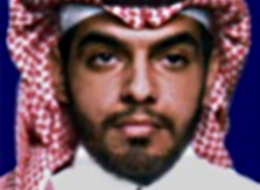 The suspected leader of an al Qaeda-linked militant group that claimed responsibility for bombing the Iranian embassy in Beirut two months ago died in custody on Saturday, security sources said.
Majid bin Muhammad al-Majid, a Saudi national who was wanted by authorities in his own country, had been suffering from kidney failure and went into a coma on Friday, the sources said. He died in a military hospital in Beirut, they added.
Majid was believed to be the leader of the Abdullah Azzam Brigades, which have claimed attacks across the region, most recently the double suicide assault on Iran's Beirut embassy, which killed at least 25 people.
His identity was confirmed by Lebanese officials on Friday after DNA tests.
His death comes amid a dispute between Saudi Arabia and Iran over Tehran's right to be briefed on any interrogations of Majid.
Yesterday Iranian Foreign Minister Mohammed Javad Zarif was quoted as saying: " We have decided to send a team to Lebanon to take part in the investigation with Saudi suspect Majid al-MajId."
Lebanese daily Al-Joumhouria reported that Saudi Arabia was refusing Iran's request to be briefed on Majid's interrogations as he is a Saudi citizen.
In tweets at the time of the bombing, the Abdullah Azzam brigades threatened more attacks in Lebanon unless Iran pulled its forces out of Syria.

An increasingly sectarian civil war there has attracted Sunni and Shi'ite Muslim fighters from neighboring countries as well as military support and economic aid from Iran.
Majid was arrested following his discharge from Al-Maqased Hospital in Beirut after he had been admitted under a false identity following a trip to Syria's Qalamoun.
He is the leader of the Abdullah Azzam Brigades, which was founded by another Saudi national, Saleh al-Qoraaoui, who was arrested in 2012.
In 2009, Lebanon sentenced Majid in absentia to life in prison for belonging to a different extremist group, the al-Qaida-inspired Fatah al-Islam.
Last year Azzam Brigades, named after an associate of the late al Qaeda leader Osama bin Laden, were formally designated by the U.S. State Department as a foreign terrorist organization.
The State Department said the group was divided into two branches: the Yusuf al-'Uyayri Battalions, named after a founder of Yemen-based Al Qaeda in the Arabian Peninsula; and the Lebanon-based Ziyad al-Jarrah Battalions, named after one of the airliner hijackers who attacked New York and Washington on September 11, 2001.
Reuters/ Agencies