Over 130,000 killed since start of Syria conflict , NGO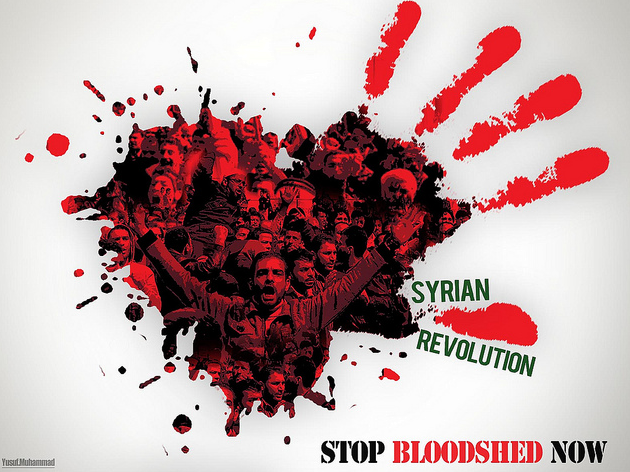 BEIRUT, Lebanon-  More than 130,000 people have been killed since the beginning of the conflict in Syria nearly three years ago, the Syrian Observatory for Human Rights said today.
In a new tally, the group said 130,433 people have been killed since the conflict began in March 2011, among them 46,266 civilians.
They include more than 7,000 children and more than 4,600 women, the Britain-based watchdog said.
The group, which relies on a network of sources on the ground in Syria, said 52,290 pro-government fighters had been killed, among them more than 32,000 regular troops and 262 reinforcements from the Lebanese Shiite movement Hezbollah.
On the rebel side, the group counted 29,083 deaths, including 6,913 fighters from jihadist groups like the Islamic State of Iraq and the Levant.
The Observatory said it had also recorded the deaths of 2,794 unidentified individuals.
Syria's bloody conflict began in March 2011, with peaceful anti-government demonstrations.
The regime of President Bashar al-Assad cracked down on the protests, and the opposition took up arms.
The conflict has spiraled into an increasingly bloody civil war, with human rights groups accusing both sides of suspected war crimes.
NOW/AFP