Leader of al Qaeda linked group arrested in Lebanon
Lebanese army intelligence arrested two days ago Majed  bin Muhammad al-Majed, leader of the Abdullah Azzam Brigades in the Levant , LBC reported on Tuesday.
The report added that Majed was residing in the Ain el-Hilweh Palestinian refugee camp for a few years before leaving for Syria a month ago where he pledged allegiance to al-Nusra Front leader Abu Mohammed al-Joulani.
He is wanted by the U.S. on terrorism charges.
The Lebanese Abdullah Azzam Brigades, claimed responsibility for the Iranian embassy bombing, and said it was avenging Hezbollah's military involvement in Syria.
Hezbollah has been openly backing troops loyal to President Bashar Assad against the rebels seeking to topple him, despite the Baabda declaration which calls for distancing Lebanon from the regional conflicts .
On Saturday The Lebanese Armed Forces also arrested a man who allegedly had contact with one of the suspects in the Iranian embassy bombing.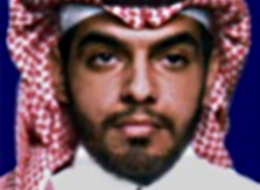 The man was identified as Mustafa Hanqir and is reportedly a supporter of Sunni cleric Sheikh Ahmad al-Assir, National News Agency reported.
The Abdullah Azzam Brigades also claimed responsibility for the killing of Senior Hezbollah commander Hassan al-Laqis .
While the embassy attack took place last November 19 , Laqis' assassination was announced by Hezbollah on December 4, 2013.