Mansour: Syrian Air force is a friend to Lebanon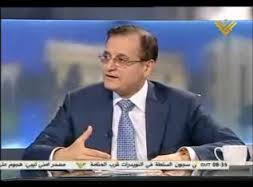 Caretaker Minister of Foreign Affairs and Emigrants Adnan Mansour commented on the response by Lebanese forces to the Syrian aircraft that violated the country's airspace by saying the " Syrian Air force represents a brotherly nation to Lebanon and is not an enemy ."
Mansour told the Al Jamhourieh newspaper: " We must know the truth of what happened and we are waiting for the army command to tell us the details and the information available so that we can deal with this issue within the framework of the security agreements signed between the two sisterly states."
For the first time since the outbreak of the Syria's conflict three years ago that the Lebanese military took action to prevent Syrian warplanes from violating its airspace on Monday.
The Lebanese officials said the military opened anti-aircraft fire at two Syrian warplanes on Monday after the aircraft bombed Khirbet Daoud, which lies in the Eastern Mountain Range in an area adjacent to the barren mountains of the Lebanese town of Arsal.
Since the eruption of the neighboring country's war, Arsal has repeatedly been targeted with Syrian rockets.
Mansour added: " We emphasize that what has happened does not affect the nature of the relations between the two countries , and we want always distinctive with Syria."
Mansour , who represent the Amal Movement in the caretaker cabinet is a close ally of the Syrian regime and Hezbollah . Many Lebanese politicians refer to him as " Syrian Foreign Minister" .