Obama facing a Capitol Hill rebellion over Iran sanctions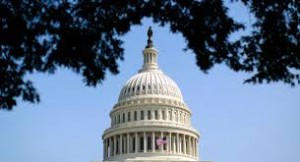 President Obama is facing a growing insurrection on Capitol Hill over Iran sanctions legislation, with one source telling Fox News the bill is attracting a "flood" of support and another lawmaker vowing to muscle through the legislation with a veto-proof majority if necessary.
The momentum comes a day after 26 senators, half of them Democrats, introduced Iran legislation in defiance of the administration — the bill threatens new sanctions if Tehran does not hold up its end of a newly struck nuclear deal.
The president criticized those lawmakers in a year-end press conference on Friday, claiming they were just trying to "look tough."
But the legislation could pose a serious challenge to the administration, which warns that even the introduction of such a bill could imperil ongoing nuclear talks. Though the White House has threatened to veto, Sen. Lindsey Graham, R-S.C., told Fox News he's looking to gather enough senators — 67 — to override.
"If the president wants to veto [the bill], we'll override his veto," he said. "He's making a mistake for the ages, to not keep the pressure on the Iranians."
One source told Fox News that, as of mid-day Friday, there were close to 50 senators signing up to co-sponsor. The Republican source said Senate Majority Leader Harry Reid has also taken a significant procedural step to fast-track the bill as early as next month.
A Senate Democratic source confirmed that Reid did take a procedural step allowing the Iran sanctions bill to skip the committee process so that it is available for floor action — but noted that the move doesn't automatically send the measure to the floor.
The next several weeks will no doubt involve numerous conversations between White House advisers and leading senators. The White House argues that passing new legislation now, even if it doesn't automatically trigger sanctions, could undermine the six-month nuclear deal as well as talks to reach a more comprehensive agreement.
Senators in support of the legislation argue that sanctions brought Iran to the negotiating table, and that the formal threat of new sanctions will help seal a favorable final deal.
Obama stepped up the pressure on Congress to stand down on Friday.
"There is no need for more sanctions legislation. Not yet," he said during his press conference.
He said that if sanctions become necessary, Congress could do it "in a day, on a dime."
Obama said he's "not surprised" by what's happening on the Hill, but suggested little more than politics was at play.
"I think the politics of trying to look tough on Iran are often good when you're running for office or if you're in office," he said. "But as president of the United States right now … what I'm saying to [Congress], what I've said to the international community, and what I've said to the American people is, let's test it."
Fox News