Vote on Egypt's constitution set for Jan. 14-15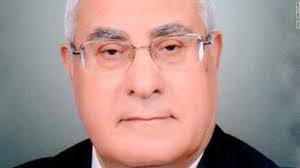 Egypt's interim President Adly Mansour says a key referendum on the country's amended constitution is set for Jan. 14-15, and is calling on citizens to vote "yes" to move ahead with what he terms the country's transition to democracy.
Mansour said Saturday that the draft constitution "should make every Egyptian proud" because it sets up a modern democratic state. He said the vote on the amended charter will pave the way for elections.
The charter replaces the constitution drafted by an Islamist-led panel and suspended after President Mohammed Morsi was ousted by the military in July.
The new draft constitution is a first step in implementing the political transition laid down by the military after it removed Morsi from power.
USA Today/AP