Samsung loses to Apple in South Korean court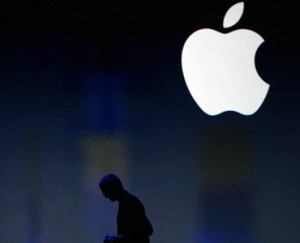 Samsung suffered a loss in its home country of South Korea Thursday, where a judge cleared Apple of infringing on three different smartphone patents held by Samsung. Apple can continue to sell its iPhones in South Korea without facing a ban.
Samsung accused Apple of violating patents related to messaging in mobile devices. It named the iPhone 4S and iPhone 5 as the violators and wanted sales of the phones banned in South Korea, plus about $100,000 in damages. The court rejected all of Samsung's claims, saying the company's patents were invalid because they could easily be replicated using other technologies.
"We are disappointed by the court's decision," Samsung said in a statement. "We will continue to take the measures necessary to protect our intellectual property rights."
This trial is different from one that Apple lost to Samsung in South Korea last year. That patent spat involved standard essential patents. Apple was found guilty of infringing on Samsung's standard essential patents, but there's a big if attached to that verdict: Standard essential patents must be licensed at fair and reasonable terms. That means Samsung can't stick Apple with a huge bill to license them, and it couldn't be awarded massive damages.
Both companies continue to do battle in the US and beyond.
In November, a California jury determined that Samsung owes Apple $290 million in damages for violating its smartphone patents. The original judgment (made in August 2012) called for $1.05 billion in damages, but the judge overseeing the case tossed more than $400 million of the award because the jury calculated the damages incorrectly.
In that case, 26 Samsung devices were found guilty of infringing on Apple's patents. The judge upheld $600 million in damages, which applied to 13 of the devices. A new jury was picked to recalculate the amount owed for the remaining 13 devices. The jury came back with an award for Apple of $290 million, less than the $380 million Apple wanted, but far more than the $52 million Samsung believed it owed.
Samsung now owes Apple $890 million in damages for violating its smartphone patents.