Syria's SNC seeks protection from islamists against al Qaeda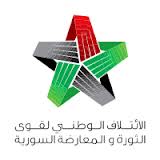 Syria's Western-backed opposition said on Thursday it had invited Islamist fighters to secure its depots on the Turkish frontier after an attack by al Qaeda militants.
The United States and Britain suspended non-lethal aid to northern Syria after reports that Islamic Front forces had taken buildings belonging to the coalition's Syrian Military Council (SMC) in Bab al-Hawa on the border with Turkey.
But the opposition Syrian National Coalition said it had in fact asked the Islamic Front, a union of six major rebel groups, to defend the premises against fighters from the al Qaeda-affiliated Islamic State of Iraq and the Levant (ISIL).
Abu Talha, an Islamic Front leader, confirmed his fighters had been responding to the SMC's plea for help. "In truth, the call came a bit late," he told al Jazeera television.
"There was more than one case of theft or looting from the Command and unfortunately the Supreme Command doesn't have the power yet to defend its weapons depots and its bases," he said, referring to the SMC, which the West has tried to build up as the body in overall command of the campaign to topple Assad.
For months rebel leaders have discussed how to restructure the SMC into a more organized body. But with hundreds of brigades to be consulted, progress has been slow, with the Bab al-Hawa standoff a new hindrance, rebel sources said.
Reuters