French central bank warns over bitcoin risks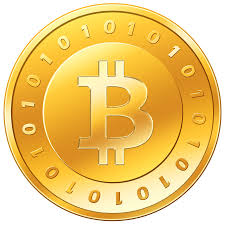 The Bank of France warned on Thursday about risks related to the digital currency bitcoin, adding its voice to growing concerns about the unregulated, online money.
Bitcoin is not backed by any central bank or government, or by physical assets. Their value depends on people's confidence in the currency.
It has been gaining acceptance by the general public and investment community but have yet to become an accepted form of payment on websites of major retailers such as Amazon.com.
The Bank of France said the price of bitcoin in legal currencies was inherently volatile and users may find it difficult to convert to real money.
The anonymity that bitcoin offer users also raises the risk that they could also be used for money-laundering and financing of terrorism, the central bank said in a publication.
"Even if bitcoin is not currently a credible investment vehicle and therefore do not pose a significant risk to financial stability, they represent a financial risk for those who hold them," the Bank of France said.
Though the central bank saw no threat to its monopoly on the issuance of legal tender, bitcoin's growing popularity has increasingly attracted the attention of authorities in several countries, including China and the United States.
The Chinese central bank warned financial institutions on Thursday against trading bitcoin, which has proven particularly popular in China.
The price of the digital currency rose over $1,000 last month for the first time, extending a 400 percent surge in less than a month and fuelling concerns of a bubble in the making.
The Bank of France warned that speculating on the price of bitcoin could become costly if other users became unwilling to convert gains into legal tender, potentially putting the whole system at risk of collapse if bitcoin demand evaporated.
Noting a growing number of retailers and service providers who accept bitcoin for payment in France, the central bank warned they benefited from no guarantee that the bitcoin could be cashed for real money.
Reuters