Syria envoy discussing list of participants at peace talks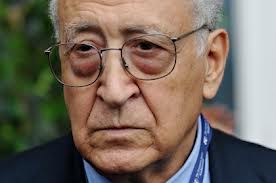 The U.N.-Arab League's top envoy to Syria, Lakhdar Brahimi, says that the United States, Russia and the United Nations will meet on Dec. 20 to prepare for the first meeting between Syria's government and the opposition.
He says "we are still discussing the complete list of participants" in the Geneva meeting scheduled for Jan. 22.
Khaled Saleh, a spokesman for the main opposition group attending the talks, says that it is opposed to the participation of Iran. Iran, along with Russia, is a staunch backer of Syrian President Bashar Assad.
A key goal of the conference will be establishing a transitional government with powers over military and security.
Washington Post