Canada to enforce sanctions against Iran despite nuke deal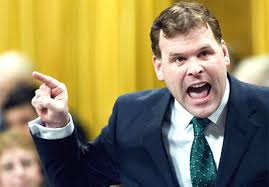 Canada's Foreign Affairs Minister John Baird remains "deeply skeptical" of a tentative deal reached between Iran and six world powers over its nuclear program and ensured Canadian sanctions against it would continue.
Iran agreed to halt the expansion of its uranium enrichment program, its Arak reactor and other plutonium-related projects in exchange for lifting about $6 billion in economic sanctions.
The deal covers a six-month period, which U.S. President Barack Obama has said will be a "crucial" test. If Iran fails to hold up its end of the bargain, the negotiations process over its nuclear programs would be effectively reset.
Obama said the U.S. commitments to its allies remains firm and that "only a diplomatic solution can bring a durable solution."
U.S. Secretary of State John Kerry announced the deal Sunday, hailing it as a historic first step to a diplomatic solution. But Israeli Prime Minister Benjamin Netanyahu called it an "historic mistake."
"(Israel) is not bound by an agreement that makes the world a more dangerous place," Netanyahu said, adding that his country has an obligation to defend itself.
Baird told reporters Sunday Canadian sanctions against Iran will remain in "full force" and that Canada will "evaluate this deal not just on the merits of its words," but on verifiable evidence that Iran respects the terms of the deal.
"I remain deeply skeptical of Iran's intentions with respect to their nuclear program," he said. "Understandably, Prime Minister Netanyahu leads a country which previous leaders of Iran, a mere months ago, have said they want wiped off the face of the Earth.
"Sanctions have been effective," Baird said. "We will be watching closely."
NDP foreign affairs critic Paul Dewar hailed the deal as a "significant step toward ensuring a more peaceful and secure region."
"This agreement shows what the international community can accomplish through hard work and effective diplomatic engagement," Dewar said. "This deal, and any permanent agreement, must include verification and ensure greater security for our allies in the region."
David Koschitzky, chair of the Toronto-based Centre for Israel and Jewish Affairs, said Canadians "have every reason to maintain healthy scepticism regarding this deal, given Iran's track record of manipulating diplomacy and breaching signed agreements."
The P5 plus one countries include the permanent members of the United Nations Security Council, the U.S., France, Russia, China, Germany and Britain.
Reaction in the Middle East to the deal was mixed.
The Syrian Foreign Ministry issued a statement saying: "Concluding this deal is evidence that the political solution to the region's crisis is the most effective way to guarantee security and stability in the region far from foreign intervention and the threats of use of force."
Silence from Saudi Arabia – among Iran's regional foes – was deafening. Saudi Arabia has previously threatened to build nuclear weapons of its own if Iran didn't halt its production.
Toronto Sun