Egypt's Muslim Brotherhood Blasts Kerry Comments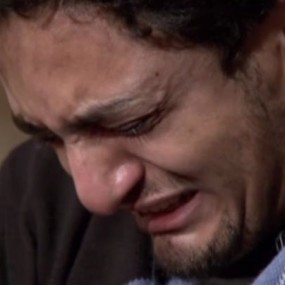 Egypt's Muslim Brotherhood lashed out Friday at U.S. Secretary of State John Kerry for saying the Islamist group "stole" the 2011 popular uprising that toppled autocrat Hosni Mubarak, saying he was twisting facts.
Thousands of Brotherhood supporters took the streets around the country in protests to mark the passage of 100 days since security forces launched a violent crackdown on the group, killing hundreds when they broke up two sit-in camps by backers of ousted President Mohammed Morsi.
Islamists have been holding small, localized protests almost daily to denounce the military's July 3 removal of Morsi, the country's first freely elected president. At times, the rallies have swelled to somewhat larger numbers, but the group's ability to bring out supporters has been crippled by a wave of arrests that has jailed thousands of members.
The military ousted Morsi after massive protests by millions nationwide who demanded his removal after a year in office, accusing him and the Brotherhood of trying to monopolize power. Morsi supporters have accused the military of wrecking the country's nascent democracy with the coup.
Kerry's comments about the Brotherhood on Wednesday appeared to be an attempt by Washington to ease tensions with Egypt's new military-backed government. After initial U.S. criticism of the coup, many Egyptians have accused the U.S. of siding with the Brotherhood and Morsi.
Kerry said the activists who led 18-day uprising that brought down Mubarak had not been "motivated by religion or ideology." He said hopes for greater freedom and opportunity and an end to corruption was "what drove that revolution. And then it got stolen by the one single-most organized entity in the state, which was the Brotherhood."
In a statement Friday, the Brotherhood said Kerry was "twisting realities and ignoring facts." It said the Brotherhood "rose to parliament and the presidency through elections" and accused the U.S. of "supporting the military coup … and ignoring the massacres and oppressive measures that the coup government is carrying out in Egypt."
At least 600 people were killed on Aug. 14 when riot police cleared the two pro-Morsi camps in Cairo's Rabaah el-Adawiya and Nahda squares.
Protesters on Friday raised Morsi's portraits and held up yellow posters with the symbol of a hand raising four fingers. The word "rabaah" means fourth in Arabic, and the gesture has become a symbol of support for Morsi.
With barbed wires and armored vehicles, army and police forces sealed off Friday the two squares, fearing attempts by Islamist protesters to storm them, Egypt's state news agency MENA reported. The main coalition of Morsi supporters said it will attempt to gather Sunday at the two squares, according to the website of the Freedom and Justice Party newspaper, a Brotherhood mouthpiece.
ABC/AP
Top Photo: Wael Ghonim: John Kerry admits Brotherhood stole his revolution.