Google executive Wael Ghonim: 'Mission Accomplished'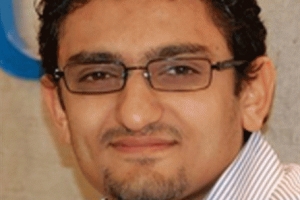 Egypt's most famous cyber activist, Google marketing executive Wael Ghonim, appeared convinced on Thursday that President Hosni Mubarak had fallen, telling his followers: "Mission Accomplished."
The 30-year-old pro-democracy activist shot to fame this week when he was released after being held blindfold for 12 days and it was revealed he was behind a Facebook site that had helped organize political demonstrations.
He followed this up with an emotional television appearance in which he wept for the 300 Egyptians killed during the revolt against Mubarak and called for the protests to continue until the 82-year-old strongman fell.
Mubarak was due to address the nation later on Thursday, after the military said it was ready to "protect the nation," amid mounting speculation that his 30-year-regime was at an end.
Ghonim initially counseled prudence from his followers, but eventually excitement got the better of him and he posted the following message on Twitter: "Revolution 2.0: Mission Accomplished #Jan25"