Philippines Raises Typhoon Haiyan Death Toll to 4,919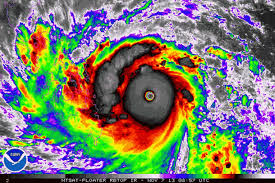 As the official death toll from Typhoon Haiyan jumped to 4,919 on Friday, a determined few Filipinos vowed to stay put in even the most devastated towns in the central Philippines, finding creative ways to rebuild their lives and make money.

The new casualty figure neared the estimated 5,100 killed in 1991 from the flash floods caused by tropical storm Thelma—the most recorded deaths by a modern storm in this Southeast Asian country.
The death toll could increase, Manuel Roxas II, the interior and local governments minister, said Friday. Also, a total of 1,611 people are officially reported missing.
The latest official death count near doubles the high-end estimate put forward by President Benigno Aquino III in the days following the storm, when he urged the country to keep control of its emotions after a provincial official said that 10,000 could be dead. The official was later removed.
Supermarkets, hardware stores, and street shops were starting to reopen in Tacloban, the hard-struck provincial capital city on the island of Leyte, two weeks after Typhoon Haiyan hit. The price of an egg was double what it was, said Patrick Fuller of the Red Cross.
Workers were still putting corpses in bags and stacking them on trucks. Residents complained about the persistent odor and the occasional sighting of corpses on roads.
"Lots of them in that field, right there," said Ronnie Ramirez, pointing to an area behind his backyard, explaining that a slum full of poorly built homes had washed up there, bringing along many bodies. People, he said, have not yet come to collect the bodies.
Yet Mr. Ramirez—a successful businessman who owns computer sales and repair shops—has chosen not to leave Tacloban.
"More than 90% of the city has cleared out now—the people around are all journalists, aid workers, people from other places trying to get relief handouts, because it is easier in Tacloban," said Mr. Ramirez. "All the businessmen are gone."
Like many small-business owners in the city, Mr. Ramirez suffered heavy financial losses due to the storm. Three of the four computer sales and repair shops he owns are in Tacloban.
There, the storm surge that followed the typhoon's strong winds flooded his stores with salt water and mud, clogging the hard drives, processors and laptops he sells, rendering them useless. He estimates losses to be at least 10 million pesos (US$230,000)
But leaving to start business afresh in a more intact town, he said, wasn't an option. Rather, Mr. Ramirez says his priority is rallying those around him to not be dependent on aid handouts.
"I wake up every morning and stand on this balcony, and say 'Good Morning Tacloban!'–just like in that movie, 'Good Morning, Vietnam'," he says with a smile, pointing to the collapsed power lines and the uprooted trees surrounding his home.
In the garden below, his employees use toothbrushes to clean mud off chips and processors, and computer mouses hang on clotheslines. He hopes he can use these in Internet cafes he plans to set up, since he can't sell damaged goods.
Other of Mr. Ramirez's workers—experts in products from brands like Dell, Lenovo and Apple—now sell leafy greens and red chilies in a street stall outside his home.
"If I keep them busy, they won't be thinking about things as much," he said, adding that some of his 40 employees now live with him because their homes were destroyed. One employee, he said, lost her siblings and all of her three children.
In the Tacloban market, certain food items such as fruits have become common sights, but rice is still hard to come by.
"There was significant damage to rice stock here. Rice in the warehouses has been damaged and [is] wet," said Silke Buhr, a spokeswoman for the United Nations' World Food Program.
Local authorities have implemented a cash-for-work program, in which people earn small amounts of money by cleaning up the storm's mess.
"Cash is becoming a more preferred form of assistance," said Matthew Cochrane, spokesman for the U.N. Office for the Coordination of Humanitarian Affairs, contrasting it to the extra food rations that the government has been offering for work by locals.
Another item in high demand is corrugated iron, which people are using for roofs and walls at their damaged homes.
Another milestone on Friday: an ATM at the main branch of the Bank of the Philippine Islands BPI.PH -0.86% was ready to process withdrawals, though exposed wiring still hung from its ceiling, and electricity, provided by a generator, was sporadic.
Francisco Barrado, the bank's branch manager, said he hopes to restart phone banking here by Monday. He, too, never contemplated leaving the city, even though he almost died in the storm retrieving his bedridden father from the flooded ground floor of his home, and later was threatened by looters hoping to raid the bank.
"I want to witness this historic moment in Tacloban—when nature and people destroyed the city, but when we also slowly rebuilt it," Mr. Barrado said.
"People are coming back, I guarantee," he said. "And when they do, they will realize it is great to do business here—we need everything, from power, to construction, baked goods and fruits."
WSJ