Israel seeks allies other than U.S.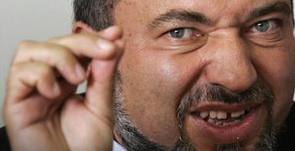 Israeli Foreign Minister Avigdor Lieberman said Wednesday that Israel needs to seek partners other than Washington, ratcheting up tensions with its closest ally as Iran nuclear talks come to a head.
The hawkish, blunt-talking chief diplomat, who returned to office earlier this month after seeing off graft charges, spoke as major powers, including the United States, sought to seal a deal with Iran on its controversial nuclear programme.
"The link between Israel and its main strategic partner the United States has weakened," Lieberman said.
"You can understand that. The Americans have got too may challenges — North Korea, Afghanistan, Pakistan, Iran, Iraq, and they've got their own domestic economic problems.
"We need to stop demanding, complaining, moaning and instead seek countries that are not dependent on money from the Arab or Islamic world and who want to cooperate with us in the field of innovation."
Lieberman did not elaborate on what alternative partners he had in mind but he has not hesitated in the past to speak out against Washington when he has considered it to be acting against Israeli interests.
The Israeli government has mobilised all of its lobbying power with the US Congress and public in recent weeks against a potential deal with Iran that it sees as deeply damaging to its own interests.
Israel regards Iran as its main strategic threat and is determined to keep it under crippling economic sanctions, despite mounting diplomatic momentum for a deal.
AFP