Russians met Assad's uncle to jump-start peace talks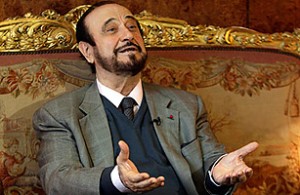 BEIRUT, Lebanon — As American diplomacy on the war in Syria flounders, unable to deliver the main exile opposition group to proposed peace talks, Russian officials on Wednesday stepped up their efforts to promote alternate opposition figures, meeting in Geneva with Rifaat al-Assad, an uncle of President Bashar al-Assad who was forced out of the country in 1984 after attempting to lead a coup.
Siwar al-Assad, a son of Rifaat, said in a telephone interview from Geneva that his father wanted to attend the proposed peace talks, known as Geneva II, as an opposition figure whose presence would reassure government supporters and help bring about a compromise.
He said his father did not insist that President Assad step down as a prerequisite for talks, a demand of the Western-backed exile opposition coalition that critics see as increasingly unrealistic. Attempts to set a November date for the talks have been scuttled by the persistent gulf between the government, backed by Russia and Iran, and its opponents — principally backed by the United States, France, Britain and Saudi Arabia — over who will attend and whether Mr. Assad can have a role in a transitional government.
"By putting preconditions, nothing will change, and every day people are dying," Siwar al-Assad said, calling President Assad's imminent departure "a fantasy" and adding, "I'm not pro-Bashar, but I'm a person who is realistic."
It was unclear whether other parties would accept even sitting with Rifaat al-Assad at talks, much less whether talks will take place. But the Russian move was a sign of casting about for new ways to break the impasse.
The meeting between Rifaat al-Assad and Russia's deputy foreign minister, Mikhail Bogdanov, drew scorn from many opponents of the president. They call Rifaat al-Assad the Butcher of Hama, a reference to his role in the bloody suppression of a violent uprising in that Syrian city in 1982. Smoldering resentments from the uprising and the crackdown help fuel the current conflict.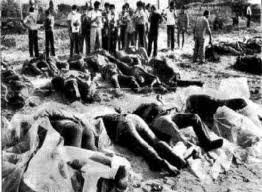 Critics of American policy on Syria — including regional analysts, government supporters and some opponents of President Assad — say it is time for United States officials to admit that he is staying at least for the early phases of any transition, and to broaden the range of figures involved in talks. They say American officials should also reassure Syrian government and security officials whose help would be needed to end the violence that has killed more than 110,000 people and displaced nine million. "Since we're not having much luck bringing together regime and opposition figures who count, then it probably makes sense for us to broaden our range of contacts in both camps," said Ryan C. Crocker, a former American ambassador to Syria who is now dean of the Bush School of Government and Public Service at Texas A&M University.
Yet Mr. Crocker expressed doubt that the diplomatic impasse would be solved by the participation of Rifaat al-Assad, who he said is despised by both sides. The president's supporters mistrust him for attempting to depose the president's father and predecessor, Hafez al-Assad. The president's opponents loathe him over the Hama legacy.
Still, the Russian overture was quietly welcomed by some Syrians. One influential Syrian, who supports the government but not Mr. Assad's presidency, and who was in close touch with senior security and military officials, said some of them wanted to end the war but would only move toward compromise if figures like Rifaat al-Assad were involved.
"Someone is finally thinking on the right track," said the Syrian, who spoke on the condition of anonymity for fear of reprisal.
Siwar al-Assad said his father did not want to be president and advocated a gradual handover of power under a transition council including government and opposition members, a new constitution guaranteeing freedom of speech and of the press and an independent judiciary, and transparent elections in which anyone, including Bashar al-Assad, could run. Asked if Rifaat al-Assad expected to meet soon with American officials, Siwar al-Assad said, "maybe."
He said he believed that behind the scenes, American officials were gradually accepting that Mr. Assad's immediate ouster was increasingly unlikely and, with the rise of extremist jihadist groups fighting him, undesirable.
"The Americans want a stable Syria," he said. "Everyone is tired of this — the Russians, the Syrians, the Americans."
In Syria on Wednesday, bombings hit the landmark Hijaz train station in the heart of Damascus, and a military intelligence office in what had been a largely peaceful southeastern city, the Syrian state news media reported, reminders that war can hit hard in areas where life remains relatively normal.
SANA, the official news agency of Syria, said that women and children were among the eight dead and 50 wounded in the Damascus blast, which the agency said had been caused by an explosive device planted near the entrance to the Hijaz train station, a graceful Ottoman-era structure that houses the national railway authority. Other news accounts said the explosion shattered part of the station's roof and the windows of nearby buildings. The Hijaz train station, which briefly served as the city's main railway terminus and has long drawn tourists with its towering stained-glass windows, is the latest of many historical landmarks damaged by violence.
The second bombing was in Sweida, a city mostly populated by the Druse, a small sect that has largely stayed out of the war, which had helped spare the city from violence. The bombing targeted the air force intelligence branch facility there, the Syrian state news media and antigovernment activists reported.
The Syrian state news media said 34 people were killed and 41 were wounded in the Sweida bombing. Al Mayadeen, a Lebanese television channel sympathetic to the Syrian government, reported 35 dead — the head of the air force intelligence branch, seven air force members and 27 civilians, while opposition activists reported three civilian deaths, discrepancies common in casualty reporting from Syria.
NY Times