U.S. negotiators offer Iran relief on sanctions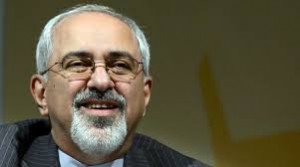 U.S. negotiators in Geneva are offering Iran sanctions relief if the Islamic Republic stops expanding its nuclear program while talks continue on a comprehensive solution to its nuclear standoff with world powers.
The Obama administration is offering to ease sanctions in a way it says would be easily reversible and would not dismantle efforts agreed to by other nations that have squeezed Iran's economy to the point that it agreed to negotiate, a senior administration official told reporters in advance of Thursday's talks. In return, Iran would have to agree to limit the level to which it enriches uranium, its stockpiles of nuclear fuel, the capacity of its nuclear facilities and allow foreign inspectors to verify it is keeping its word, the official said.
Such a "first step" by Iran and the USA "would put time on the clock to give room for us to negotiate a comprehensive final agreement that would address all of the international community's concerns," the official told reporters, according to a State Department transcript.
U.S. negotiators are meeting Thursday and Friday with Iran, together with negotiators from the United Kingdom, France, Russia, China and Germany. Iran says its nuclear program is aimed at research and producing medical isotopes, and is allowed under the Nuclear Non-Proliferation Treaty that it signed. The USA and its allies in Europe, the Middle East and elsewhere say Iran is developing a nuclear weapons program.
The USA and Israel have said they will use military force if negotiations fail to stop Iran from obtaining a nuclear weapon.
Negotiators need space to negotiate a final agreement over the next six months or so without Iran's nuclear program continuing to march forward, the U.S. official said.
Iran's Foreign Minister Javad Zarif told reporters such an interim agreement could be reached this week. "If everyone tries their best we may have one," Zarif said, according to the Jerusalem Post.
Israeli Prime Minister Benjamin Netanyahu said Thursday such an interim deal would allow Iran to retain the ability to build nuclear weapons and should be rejected.
"Israel is completely opposed to these proposals," Netanyahu said in Jerusalem, according to the Jerusalem Post. "I believe that adopting them would be a mistake of historic proportions and they should be completely rejected."
Netanyahu reminded U.S. Secretary of State John Kerry, who is visiting Israel and the West Bank this week, of "Death to America" chants in Tehran on Monday, when the 34th anniversary of the Iran hostage crisis was celebrated.
"I believe that that is the real face of the regime. A regime like that cannot be allowed to have the most dangerous weapon in the world," Netanyahu said, according toIsrael Hayom newspaper.
USA Today