2 killed in northern Lebanon in spillover from Syria war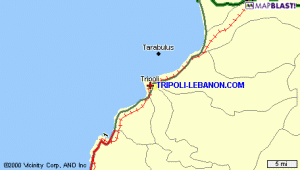 Two people died in Lebanon's northern city of Tripoli on Monday, in fighting between supporters and opponents of Syrian President Bashar al-Assad and the Lebanese army, as violence continues to spill over from the civil war next door.
Tripoli, a city that, like much of Lebanon, is divided along sectarian lines, is only 30 miles (48 km) from the Syrian border and its majority Sunni Muslims, who back the Syrian rebels, have often clashed with the minority from Assad's Alawite sect.
The two dead were from the Sunni district of Bab al-Tabbaneh, where gunmen clashed with the Lebanese army, which has taken on both sides in the fighting. A soldier and twelve people from the area were wounded, security and medical sources said.
In the nearby Alawite neighborhood of Jebel Mohsen, which the army entered on Sunday as part of an increased presence throughout the city, another resident was wounded, the sources said.
Lebanon's population is deeply divided over the Syrian war, with Shi'ite Islamist guerrilla and political movement Hezbollah and its allies supporting Assad and the country's Sunni-led opposition bloc, March 14, backing the revolt.
Hezbollah leader Sayyed Hassan Nasrallah called on Monday for the army to take full control of Tripoli, as government officials discussed a security plan for the restive city.
"This is the only solution: to summon the Lebanese army and the security forces and to cooperate with them," Nasrallah said in a televised speech in which he suggested that the alternative was allowing al Qaeda-linked Syrian rebel militia to operate in the city.
Nasrallah has blamed such factions for attacks on his Iranian-backed group's Beirut base and other Shi'ite areas in Lebanon.
Members of Tripoli's Sunni Muslim and Alawite sects have clashed on-and-off for decades and the Syrian conflict has worsened the tensions, with each side accusing the other of using the city as a base for sending fighters and weapons in and out of Syria.
In August, two car bombs at Sunni mosques in Tripoli killed 42 people, and wounded hundreds.
The latest Tripoli violence, which broke out last Tuesday, has killed 17 people and wounded more than 100.
Reuters