Pakistan assures Lebanese of their investors-friendly policy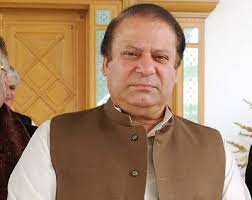 Welcoming the Lebanese business delegation, Pakistani Prime Minister Muhammad Nawaz Sharif on Friday appreciated the keen interest shown by Lebanese businessmen to invest in various projects in Pakistan particularly in plastic pipe manufacturing. He assured the visiting delegation that the present government has embarked upon an investors-friendly policy to facilitate foreign investors.
The Prime Minister said this during a meeting with a Lebanese business delegation, which led by Fuaod Makhzoumi called on him here at the PM House.
Minister for Finance Ishaq Dar, Minister for Petroleum Shahid Khaqan Abbasi, Chairman Board of Investment Muhammad Zubair and Pakistan's Ambassador in Lebanon, Ms. Rana Rahim attended the meeting.
The Prime Minister further said that Pakistan attaches importance to the traditional relations with Lebanon and is desirous of increasing and fully exploiting the huge potential of bilateral trade.
It may be noted that Pakistan-Lebanon mutual trade amounted to US $ 30.6 million during the financial year 2011-12. Exports from Pakistan to Lebanon includes cotton fabrics, yarn, carpets, rice, leather, surgical equipment, sports goods, furniture, cutlery and ceramics while Pakistan imports electrical parts, copper and paper products from Lebanon.
Associated Press of Pakistan