Obama-Rouhani handshake, too complicated for the Iranians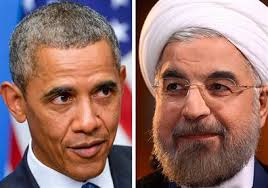 U.S. President Barack Obama on Tuesday cautiously embraced overtures from Iran's new president as the basis for a possible nuclear deal, but a failed effort to arrange a simple handshake between the two leaders underscored entrenched distrust that will be hard to overcome.
In a speech to the United Nations General Assembly, Obama said he was determined to test President Hassan Rouhani's recent diplomatic gestures and challenged him to take concrete steps toward resolving Iran's long-running nuclear dispute with the West.
But in a sign of the difficulties the two countries face in trying to seize a historic opening after decades of hostility, U.S. and Iranian officials were unable to orchestrate a much-anticipated encounter between the leaders on the U.N. sidelines in New York.
Even a brief meeting would have been symbolically important given that it would be the first face-to-face contact between U.S. and Iranian heads of government since before the 1979 Islamic revolution that ousted the U.S.-backed shah.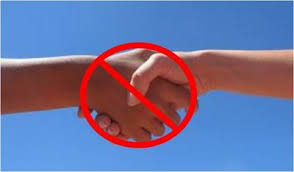 "There will be no meeting," a senior U.S. official said. "We indicated that the two leaders could have had a discussion on the margins if the opportunity presented itself. The Iranians got back to us. It was clear that it was too complicated for them to do that at this time given their own dynamic back home."
Rouhani's recent gestures, including agreement to renew long-stalled talks with world powers on Iran's nuclear program, have raised hopes for a thaw in relations between Washington and Tehran after many years of estrangement.
But even as Obama welcomed signs of a "more moderate course" by Iran, Israeli Prime Minister Benjamin Netanyahu said the world should not be fooled by Rouhani's "soothing words." The Israeli leader said Iran was trying to mask its continued quest for a nuclear bomb, something Tehran denies it is seeking.
"Conciliatory words will have to be matched by actions that are transparent and verifiable," Obama told the annual gathering of world leaders in New York.
Differences over Iran's nuclear program and skepticism about Rouhani's intentions, especially from U.S. lawmakers and close U.S. ally Israel, have cast doubt on the prospect for any immediate breakthrough between Washington and Tehran.
Seeking to keep expectations under control, Obama said suspicions between the two countries were too great to believe their troubled history can be overcome overnight.
"The roadblocks may prove to be too great but I firmly believe the diplomatic path must be tested," Obama said.
Obama suggested, however, that Rouhani's overtures could "offer the basis for a meaningful agreement" to curb Iran's nuclear ambitions and said he had instructed Secretary of State John Kerry to press a diplomatic effort along with other world powers.
But Obama stopped short of offering any concessions such as a softening of sanctions that have crippled Iran's economy.
OBSTACLES AHEAD
All signs point to a tough road ahead as the two countries seek to engage diplomatically.
The White House had ruled out formal talks at the United Nations between Obama and Rouhani, a moderate cleric elected on a pledge to ease Iran's international isolation, but had left open the possibility they could meet on the sidelines.
There had been feverish speculation that Obama and Rouhani might greet each other in passing at a U.N.-hosted luncheon but the Iranian president skipped it. The official reason was because alcohol was served with the meal, according to Press TV, Iran's English-language broadcaster.
Obama had been open to a meeting with Rouhani but after discussions between aides at a "working level," the Iranians were not ready to have an encounter at the presidential level, U.S. officials said.
Iranian media reported earlier, before Obama's aides said the encounter was nixed, that Iranian officials denied having been offered a presidential meeting by the White House.
Though Rouhani has said his election was a mandate from Iranians for more moderate policies both at home and abroad, hardline conservatives skeptical of any détente with the United States are still dominant in parliament and Iran's military institutions, and the newly elected president might have feared a backlash.
A face-to-face meeting would have posed political risks as well for Obama. It could have increased expectations for swift progress and fueled criticism that he is rewarding Rouhani prematurely.
OBAMA MAKES IRAN ENGAGEMENT HIGH PRIORITY
In his speech, Obama reaffirmed his pledge that his administration would not tolerate Iran's development of nuclear weapons but avoided repeating his previous assertion that all options are on the table – code for possible military action – in dealing with the Iranian nuclear issue.
French President Francois Hollande said he expects "concrete gestures" by Iran to show it will give up its military nuclear program and that while he will meet with the Iranian president on the U.N. sidelines, he is still firm on nuclear non-proliferation.
Obama cited resolving the Iranian nuclear standoff and reaching an Israeli-Palestinian peace deal as his two main policy priorities in the Middle East, efforts that he said he believes can help bring stability to the volatile region.
He also urged the U.N. Security Council to approve a strong resolution aimed at ensuring Syria keeps its commitments to give up its chemical weapons, and said the United States will provide an additional $340 million in humanitarian aid.
Iran is a key ally of Syrian President Bashar al-Assad, a U.S. foe whose country has been torn by civil war since 2011.
Rouhani, elected in June by Iranian voters desperate for relief from economically crushing international sanctions, will have a chance to respond when he makes his U.N. debut later on Tuesday. He and Obama recently exchanged courteous letters.
Rouhani is expected to keep up his charm offensive in front of the world body, further distancing himself from his hardline predecessor, Mahmoud Ahmadinejad, who was widely vilified in the West for doubting the Holocaust and questioning Israel's right to exist. But it was unclear whether Rouhani would offer anything specific.
The crux of Iran's long-running dispute with the West is its nuclear drive. The United States and its allies suspect that Iran seeks to develop nuclear weapons, but Tehran insists its nuclear program is for peaceful civilian energy purposes only.
The Israeli government said Tehran's conciliatory overtures masked an acceleration of its disputed nuclear program and that sanctions should not be relaxed.
The Jewish state, believed to be the Middle East's only nuclear-armed power, has long threatened military strikes on Iran's nuclear sites if diplomacy fails.
"Iran thinks that soothing words and token actions will enable it to continue on its path to the bomb," Netanyahu said in a statement after Obama spoke.
Obama appears determined not to miss an opportunity for a major foreign policy achievement while at the same time protecting himself from U.S. conservatives who regard the outreach to Iran as weakness.
The White House hopes to counter critics who say Obama's recent decision not to bomb Syria would embolden Tehran in its nuclear defiance.
A U.S.-Russian agreement this month aimed at getting control of Syrian chemical weapons after an August 21 poison gas attack in Syria has added momentum to efforts to engage Iran.
Reuters